Drone companies in UAE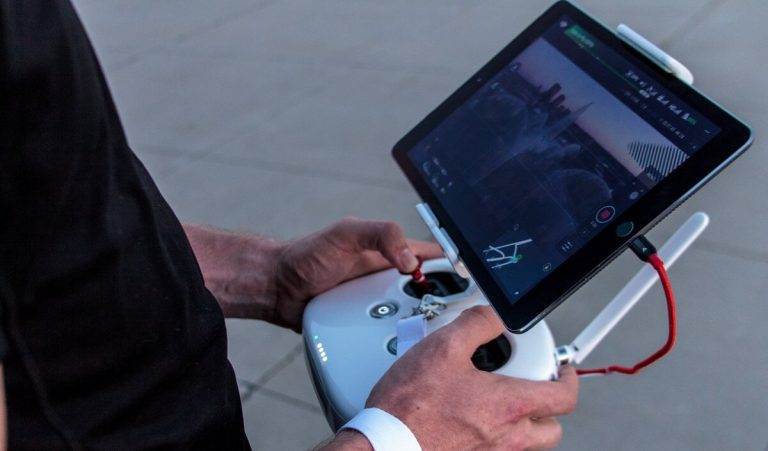 Predicting what technology will become an integral part of our lives in the years to come is as fascinating as it is debatable. For many, 2020 is set to be the year of 5G, when next-generation mobile networks take centre stage. As one of the leading Drone companies in UAE, Sky Vision has some insights about the future of drone filming and aerial photography in the UAE.
Then there's AR (augmented reality.) The recent success of Pokémon Go demonstrated teen's appetite for augmented reality games. But, can this technology move into the commercial sector?
Sky Vision is one of the Best Drone companies in UAE
Believe it or not, commercial augmented reality is beginning to build momentum, with companies across the UAE – and throughout the globe – beginning to think seriously about ways to integrate next-generation technology with operations and training.
Then there's multi-channel online shopping. Whereas in the past, consumers were ecstatic about placing an order online and receiving their goods in a matter of days, in 2019 the same consumers are getting antsy. Delivers are expected sooner rather than later. Is this changing in opinion paving the way for a delivery drone service in UAE – or globally? One would think so, yes.
On this note, what do the next twelve months hold for the drone industry in the Middle East? Let's dive into some of the predicted forecasts and try to decipher what the future may hold.
Drone companies in UAE: Drones-as-a-Service (DaaS)
A natural extension of RaaS (Robotics as a Service), drones as a service have appliances that can drastically improve a wealth of different industries. Visionary businesses view drone potential as seemingly endless.
Much more than just vehicles for delivery, drone deployment is being viewed as vital in diverse industries. From agriculture and farming to construction and law enforcement, as the next 12 months unfold, residents in the UAE should expect drones to be more and more prominent in UAE's skies.
The result of this will be that DaaS providers will be in increasing demand as we head into 2020 and beyond. Software manufacturers and hardware vendors are expected to take on greater responsibility for ensuring optimal performance and continuing technological progression.
Moreover, drone companies in Dubai and UAE will further increase the application of artificial intelligence (AI) powered technologies within their operations. Quantitative data gleaned from drone companies across the UAE has identified prominent themes that will become dominant as 2019 unfolds and we head into 2020.
Drone companies in UAE: Drone Deployment Will Triple
The result of the increase in drone application across varying sectors will see drone deployment triple in the next twelve months. The UAE government will continue to lead drone technology developments in the region and the private sector will become increasingly amenable to integrating drones into their operations.
More exciting though, is the scheduled Dubai flying drone taxi. Currently scheduled for 2020, this innovation will completely revolutionize transportation in the city-state.
Practical drone application is also set to soar in a wealth of sectors. The drone service of inspection and surveying will feature ever more prominently, closely followed by aerial photography and videography. The construction sector will integrate drones at every stage of their projects, allowing companies to increase the speed and performance of their operations.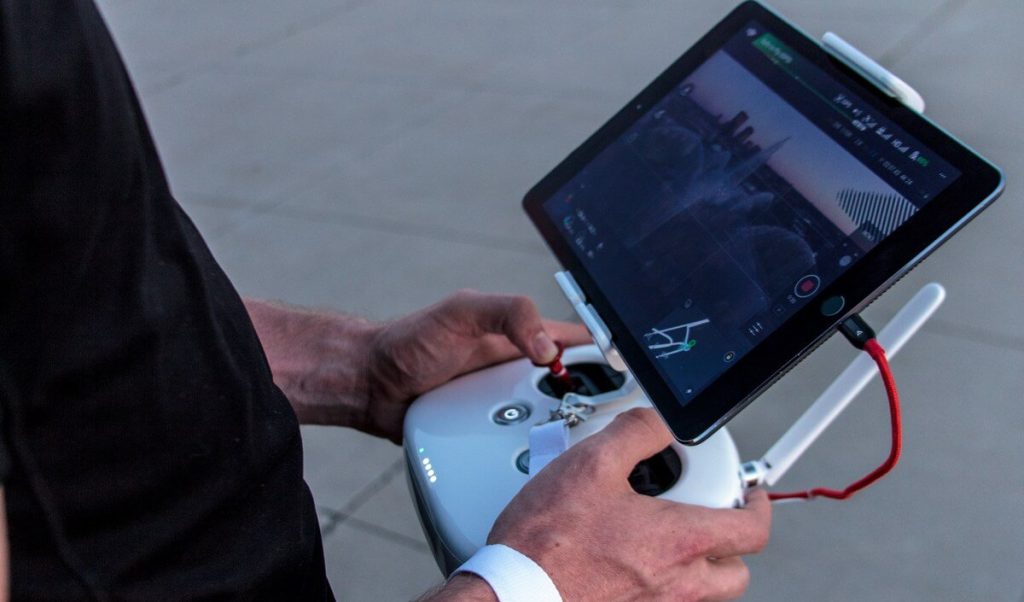 Drone companies in UAE: Artificial Intelligence
In 2018, DJI and Microsoft formed a global strategic partnership to bring advanced AI and machine learning technologies to DJI drones. This was, arguably, the clearest indication yet that global technology giants believe that investing in the development of drones to be paramount to our continued evolution into a fully autonomous, technology-driven world.
As AI and robotics gain traction, offering critical insight and application within the next generation of innovation, technology behemoth, Microsoft, is firmly behind drone technology and has joined forces with DJI to nurture the brightest local engineers and roboticists of tomorrow via the provision of learning platforms and access to cutting edge technologies.
Christina Zhang, Senior Director, Corporate Strategy & Communications at DJI said of the partnership, 'We are delighted to partner with Microsoft on this meaningful project. This is an opportunity to explore applications that could be used in the real world.' It seems evident that the resources Microsoft has will help propel DJI into the next generation of drone development – something that a wealth of sectors across the UAE stand to benefit from.
Indeed, the integration of AI is helping drones to perform tasks more efficiently than was thought possible just a few short years ago. Drone companies in Dubai, like Sky Vision, are increasingly employing high-resolution imagery to capture landscapes in crystal-clear clarity. The abundance of information captured can be correlated with maintenance, land development, defect localization and surveillance – to name but a handful of applications.
Automating the analysis of aerial imagery using AI allows drone software to speed up analysis of an environment – even allowing for the real-time prediction of localized changes. This is especially useful in monitoring individuals in large open public spaces or reviewing traffic to mitigate potential risks and keep everyone safe.
Traditional CCTV streamed images have a delay between event occurrence and recording, and monitoring requires physical monitoring. This can cause issues, especially for static CCTV cameras with only a single vantage point. It seems logical that deploying a remote drone, complete with AI and collision avoidance systems offers a far superior way of monitoring environments – something that's destined to be increasingly prevalent as we move throughout 2019 and into 2020.
The drone service in Dubai afforded both the public and private sectors serves to reinforce the necessity of drone technology. Citizens of UAE cast your eyes to the sky this year, you're sure to encounter drones with increasing frequency.