Spotlight: Dubai and Drone Safety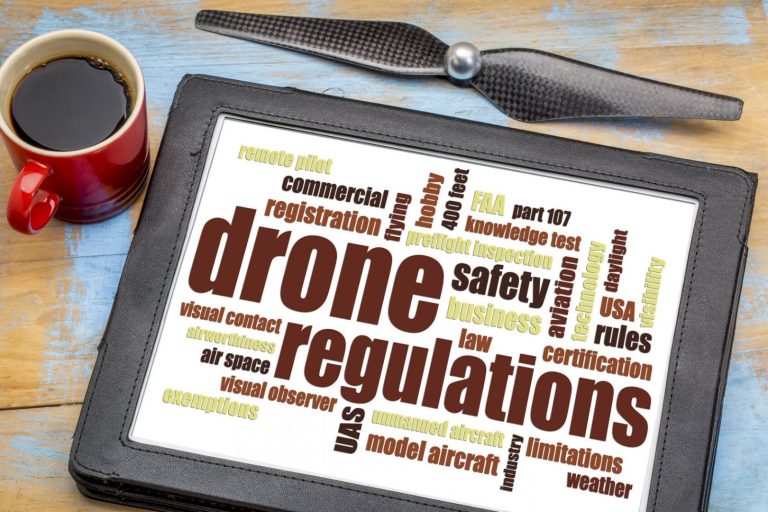 In spring 2017, the Dubai Civil Aviation Authority rolled out new legislation that stated that any drone company in Dubai must hold the necessary qualifications to fly in Dubai airspace. This legislation comes hot on the heels of an incident in which a drone was piloted into the airspace of Dubai International Airport, the resulting intrusion ended up costing $20 million.
In a separate incident in June 2016, the airspace at Dubai International Airport was closed from 11.36am – 12.45pm due to unauthorised drone activity. This resulted in 14 flights being diverted to Al Maktoum airport In Jebel Ali. A further four flights were diverted to Sharjah and three flights were diverted to Al Ain.
Dubai's enthusiasm for drones is obvious – and it's obvious to see why. However, with the technology continually evolving and the capabilities increasing all the time, erring on the side of caution for the safety of all is a necessity.
Drone Safety and Licences
Dubai has invested considerable time and resources to creating synergy between drone pilots and Dubai airspace. In April 2016, legislation was passed that required operators to register drones.
Al Minhad Air Base, the Palm Jumeirah around Skydive Dubai and Al Maktoum Airport were designed as no-fly zones. This means that drones aren't permitted to enter the airspace. Drones are also restricted from entering an additional nine areas of Dubai. These areas include, Downtown Dubai, the Burj Khalifa and the Skydive Dubai desert campus.
Drone pilots must have a licence before taking to the skies. These are valid for a year, at which point they will need to be renewed. All licences can be obtained from the Dubai Civil Aviation Authority.
Sky Vision is one of the few UAE companies that is fully-licenced to own and operate drones. We regard safety and legality of the utmost importance, veering clear of no-fly zones, whilst identifying new and exciting locations to capture any images.
The Remotely Piloted Aircraft System
Dubai is at the forefront of drone technology. This cannot be refuted and is further exemplified by the fact that advanced drone detection technology is already in operation.
The Remotely Piloted Aircraft System (RPAS) was first demonstrated to delegates at the World Aviation Summit in 2016 and was created to detect drones hovering in sensitive areas.
Developed in Dubai, the technology is unprecedented internationally. Able to detect drones in a defined surface area that has been measured in hectares, the technology will accurately visualise a drone and determine its path, elevation and precise location, whilst recording the footage. This technology has been acknowledged to increase federal authority, as well as aviation confidence in drones, which can only be positive for the industry.
Any live aerial photography or video footage can be shared with law enforcement to assist them in their operations. The panoramic videos and images taken by drones can help to make Dubai a safer place for all, monitoring previously inaccessible environments.
Categories of Drone Pilots
What's clear is that Dubai is aware of the importance of ensuring drone operational safety. This extends beyond basic safety protocols for hobbyists and extends to commercial and professional drone pilots.
In addition to the licence and remotely piloted aircraft system, Dubai gas introduced specific categories which drone pilots will have to register under – or risk facing penalties. This will negate any possibility of unauthorised drone use, ensuring that airspace is restricted, and therefore secure.
The five categories of drone operators are: government, commercial, professional, hobbyists and temporary users. Law enforcement is aware of the classifications and work in tandem with the Dubai Civil Aviation Authority to ensure that the right classification and airspace access is granted to the right drone pilot.
Sky Vision is licenced as a commercial drone operator. This means we're authorised to enter Dubai airspace and capture panoramic, scenic images and videos that can enhance your brand.