The Best GoPro Drone to Consider for all Your Aerial Photography in Dubai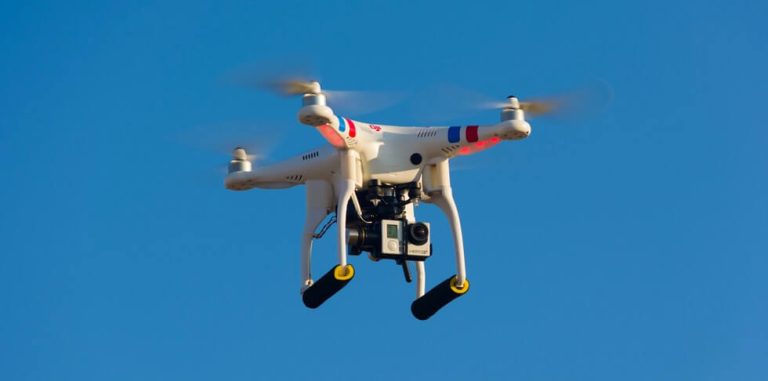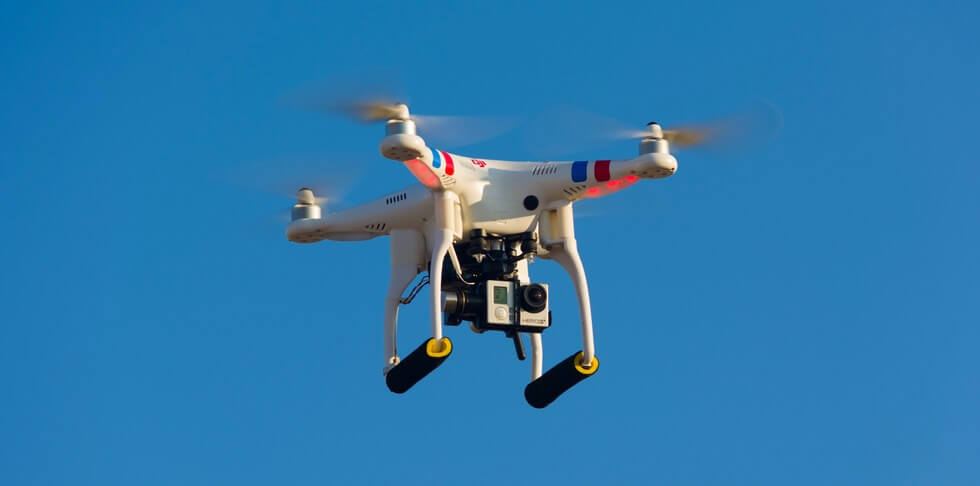 If you're intent on capturing some jaw-dropping aerial footage, you'll need a GoPro. Why? Well, quite simply, there's no better product on the market for capturing aerial photographs and footage that don't just piqué attention but demand it.
Lightweight and easily fixed to drones of all descriptions, GoPro's allow users to view the world in a wholly new light. In short, they have revolutionised the world of aerial videography and photography.
If you want to capture aerial photography in Dubai or videos that really make viewers sit up and take notice, you need to make sure that you choose a GoPro drone geared for your purposes. Choose the wrong device and you could find yourself heading back to the drawing board – and out of pocket!
Why Is Choosing a GoPro for Your Drone a Carefully Considered Decision?
Unsure why you must invest so much time into choosing the right GoPro for your drone? Well, there are a handful of pertinent reasons why you shouldn't take the decision to buy a GoPro for all your aerial photography and videography lightly.
Durability
No matter if you're a seasoned pilot or have recently discovered the wonders of drone photography, mid-flight bumps or that dreaded crash is only one false step away. With a GoPro mounted on your drone, there's always the concern that if you crash, your camera won't survive the impact.
You want your GoPro to withstand as much damage as possible. Buying a model that's likely to falter after the smallest of bumps is hardly ideal. Make sure that you select a GoPro and drone with a solid construction. Place durability atop your list of priorities. This way you can safeguard yourself against any bumps or crashes.
Replacement Parts
Another essential consideration is whether your drone and GoPro have accessible replacement parts. With bumps and the odd crash being commonplace – especially for inexperienced pilots – you need to make sure that you can source new parts if you need to.
There are few things that drone pilots will find more frustrating than being grounded because of an accident, unable to take flight and capture glorious drone photography in beautiful areas like where we are in Dubai, because they cannot source the right replacement part. It's also a good idea to check that any GoPro you buy can withstand bumps and crashes. If not, you could find yourself heading back to a retailer and spending Dirhams you don't want to.
Quality and Craftsmanship
As the adage says, you get what you pay for. Choosing the cheapest drone and GoPro you can find is all fine and well, but sometimes spending a bit more will get you a GoPro and drone that's less likely to end up costing you more than the investment's worth in the long-run.
So, if you have a flexible budget, it may be worth investing in a slightly more expensive GoPro. Sure all models are robust, but there's no harm in pushing the boat out and spending a little bit more to make sure that your GoPro can survive all the mid-flight bumps that you could encounter.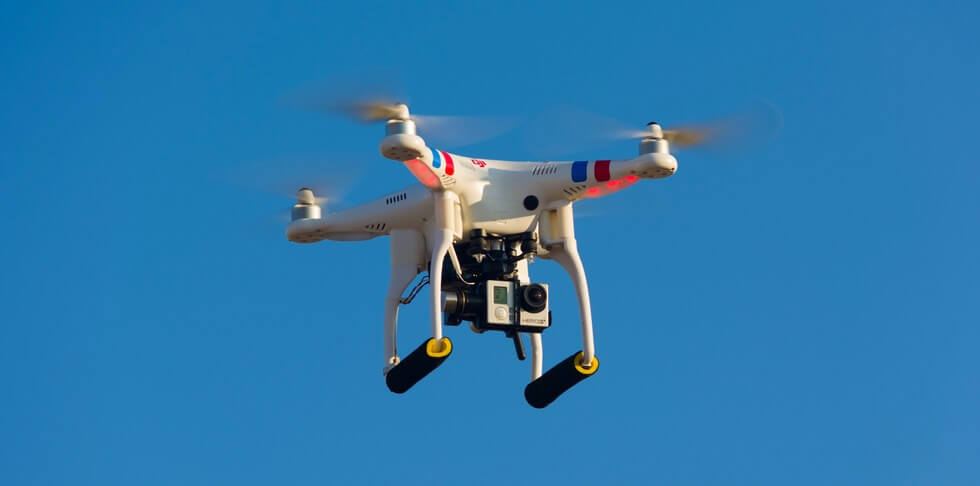 Best GoPro Drones to Buy
DJI Phantom Quadcopter V2.0 Bundle 3-Axis Zen Muse H4-3D Gimbal for the Hero 4 Black
With a quad motor and 3-axis gimbal that has been specifically made for GoPro Hero 4 Black arguably takes the crown of the best GoPro drone. But, before you dive right in and say this is the drone for all your aerial photography in Dubai, remember that the rig is designed for the GoPro Hero 4 Black. If you don't own this GoPro, then the DJI Phantom may not be the best drone for you.
The upgraded V2 model features a longer flight time and native support for the Zen Muse H4-3D gimbal. The GoPro battery has also been beefed up to support a 25-30-minute flight time.
Why would you buy? Well, the DJI Phantom Quadcopter offers great standalone video and photography or is good to go for all your aerial photography with its ready-mount. The Phantom V2.0 also features a new remote control, a new propulsion system, and a new compass for navigation ease.
DJI Phantom 2
Back in the day the DJI Phantom 2 was the king of drones. And, depending on who you ask it still is. There's just one small factor to consider: it's been out for a while and new and improved drone technology has hit the market.
Does that mean that the DJI Phantom 2 is no longer suitable for top drone photography in Dubai? No. Come on, it's the DJI Phantom 2, after all! It just means that competition among manufacturers for the attention of drone consumers is fiercer than ever before.
Many drone enthusiasts still believe the DJI Phantom 2 to be a legendary drone hero. Designed to handle the GoPro Hero 4 Black, the DJI Phantom 2 is still one of the most popular drones available today.
GoPro Karma with Hero 5 Black
One of the reasons why this quadcopter is so highly sought-after is that its set-up to work with a GoPro Hero 5 right out the box. If you're looking for equipment that can be effortlessly set-up and to take stunning aerial photography in Dubai, or anywhere else, this drone should not be discounted.
There's no need to worry about compatibility, no tinkering with the gimbal. It's good to go – and don't forget one thing, the Karma comes equipped with a GoPro Hero 5 when you buy one!