Dubai drone company, best drone companies in Dubai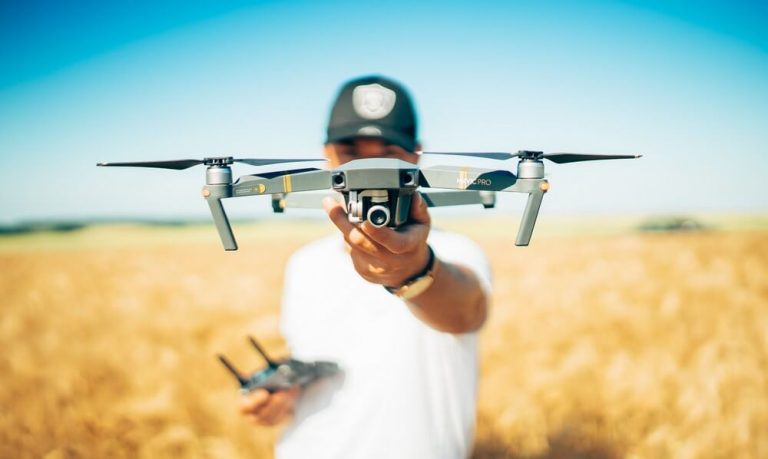 Let it never be said that Sky Vision isn't one of the best drone companies in Dubai. Not only are we committed to providing awe-inspiring drone services to our clients, but we invest much time and effort in bringing you factual, interesting and topical information about how drones are transforming personal and professional lives across the UAE – and the globe.
With Amazon's drone delivery services just over the horizon, it appears as though we're on the cusp of finally experiencing a technological revolution in the skies. No longer will traditional vehicular delivery services be overwhelmed by the sheer volume of customer parcels to deliver. No longer will customers have to wait days to receive their online order. Drones will make the feat achievable in a matter of hours – or even minutes!
When any innovation is launched into the public consciousness a newly-founded interest in the technology elevates consumer intrigue – and understanding, of course. Tech-savvy minds lead the way, closely followed by those with a commercial interest, and complemented by everyone with a curious mind.
In fact, don't be surprised if, in a matter of months, the word around the water cooler, the street, dinner table and anywhere else, for that matter, is about this new aerial phenomenon. Such interest is likely to compel consumers to dip their hands in their pockets and buy a drone of their very own.
But, where do hobbyists start? What's the best 2019 drone for you? With an expansive range of knowledge, Sky Vision is one Dubai drone company that can help you identify the right drone for you.
Interested in learning more? Here are the best four drones for beginners in 2019.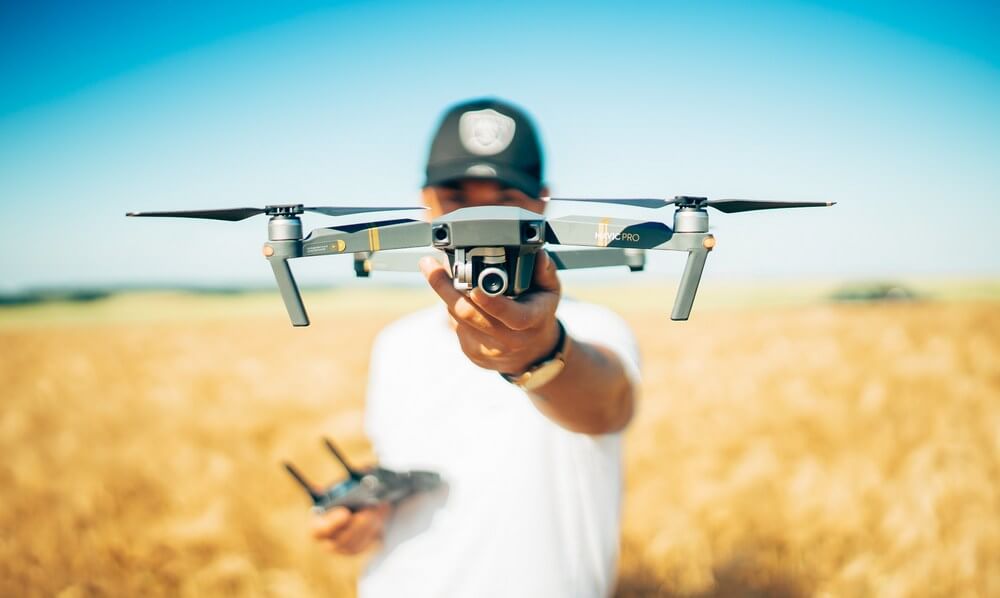 DJI Spark
You don't need to be a drone aficionado to have heard of the DJI Spark. Most everyone with their fingers on the pulse of technological innovation, or who knows a thing or two about drones will have come across, arguably, the best drone for beginners.
Perfect for hobbyists with a set budget who are just excited about taking to the skies and piloting their very own drone, the DJI Spark is the perfect entry level drone. Equipped with its own camera and boasting a flight time of fifteen meters from a range of 2,000 meters away, the DJI Spark is a great drone to practice with, honing your take-off and landing expertise whilst learning how to control a drone in flight.
Features include advance obstacle avoidance mode and an impressive gesture mode. Moreover, with DJI Spark's automated flight functionality, pilots can concentrate on taking glorious images and video before showing them off to friends.
DJI Mavic Pro
You can't have a list of the best drones without mentioning the DJI Mavic Pro. Used by some of the best drone companies in Dubai and favoured by novice pilots, the DJI Mavic Pro has carved a unique reputation for itself as being accessible to beginners whilst offer advanced flight functionality and capabilities which appeals to drone companies.
The DJI Mavic Pro doesn't boast the same complex functionality as the Mavic 2 with its countless features and settings, but it does have a sleek design that appeals to novices. A flight time of 27 minutes and a 4,000-meter range allows pilots to spread their wings and soar once they gain the confidence.
Not only that, the DJI Mavic Pro features an impressive built-in HD-ready camera with 4K support. Once pilots are fully confidence in their aerial skills, the opportunity to capture stunning vistas in 4K glory is seemingly ubiquitous.
Yuneec Typhoon H Pro
One of the most visually arresting drones, the Yuneec Typhoon H Pro doesn't come cheap. Though for novice drone pilots with designs on learning the flight skills of a Dubai drone company and are prepared to invest the time as they negotiate a challenging learning curve, the Yuneec Typhoon H Pro may well be just the drone for them.
Boasting eight propellers and five autonomous flight modes, this drone will certainly make its presence known in the Dubai sky. Perhaps its most impressive feature is its 10,000-meter range, allowing novices to hone their flight skills over long distances.
Other features include a built-in camera, responsive obstacle avoidance and a prolonged flight time of 25 minutes. Although not quite as portable as some of the other starter drones on the market, the Yuneec Typhoon H Pro has proved no less popular with consumers.
Altair Aerial Blackhawk
If there's something that's absolutely assured of a novice drone pilot – and that is a rarity amongst experienced drone pilots working for one of the best drone companies in Dubai, Sky Vision, – it's that aerial accidents do happen, and crashes are unavoidable. Novice pilots who value durability and speed would be wise to choose the Altair Aerial Blackhawk.
Though the drone doesn't come equipped with a camera, attaching a GoPro, or other similar drone camera, is quick and straightforward. The flight time is also lesser than Yuneec and DJI's offerings but is that such a bad thing for beginners, especially when consider that the most important thing when first taking to the skies is that you can keep control of your drones. Short flights with a comfortable and safe landing are the logical way for beginners to build up their experience.
However, one notable negative of buying the Altair Aerial Blackhawk as your starter drone is that it only has a range of about 300 meters. However, if you're taking o the skies for the first time, how far do you intend to fly to get to grips with the controls? As you become more confident and competent controlling your drone, then you can invest in a DJI Spark or Mavic Pro.
These are our picks for the best four drones for beginners in 2019. Which one do you fancy soaring through the skies with?