Aerial filming company in Dubai and UAE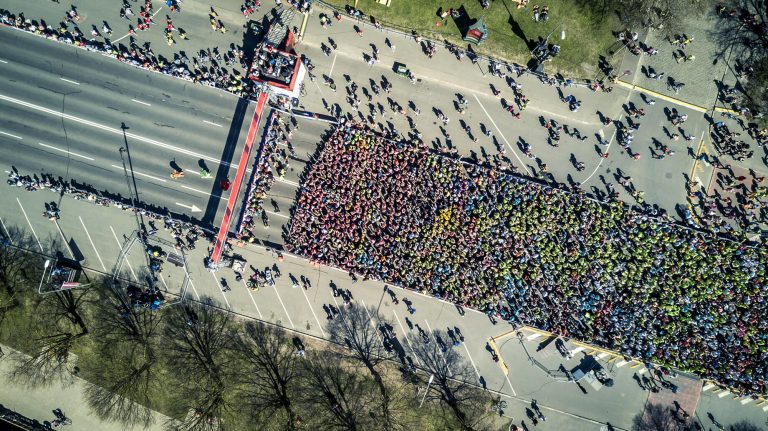 If you think about it, not too long ago personal and commercial UAVs (unmanned aerial vehicles) strictly resided in the realms of science fiction. However, with visionary creativity and technological acumen, drone technology has quickly become part of all our lives.
Nikola Tesla, the renowned Serbian-American inventor, engineer and futurist, best-known for his contributions to the design of modern alternating current (AC) electrical supply system, described his vision of a fleet of unmanned aerial combat vehicles in 1915. It would be the turn of the century before the military-industrial complex developed and used drone technology.
Sky Vision is a top aerial filming company in Dubai and UAE
Today, drone technology is revolutionizing a wealth of varying sectors. Military drone application has steadfastly endured, yet with this, drones have soared into the global consciousness. From the ardent hobbyist who loves nothing more than capturing aerial photography in Dubai to the deployment of drones to assist with agriculture and security, look around you and you're likely to come across a drone or two hovering majestically in the sky.
Businesses of all descriptions have become fascinated with the possibilities that drones offer. One of the most-engaged reasons for drone operation is the potential to capture stunning panoramic cityscapes or desert landscapes in vivid, HD detail. Yet, this is not the sole reason commercial drone operation is soaring, not just in the UAE but across the world.
Event organizers are beginning to understand the unique proposition drones offer. The growing use of trends at events is a burgeoning application, and the new event trend to watch. Interesting in learning how a drone service in Dubai can be used at an event? Keep reading below.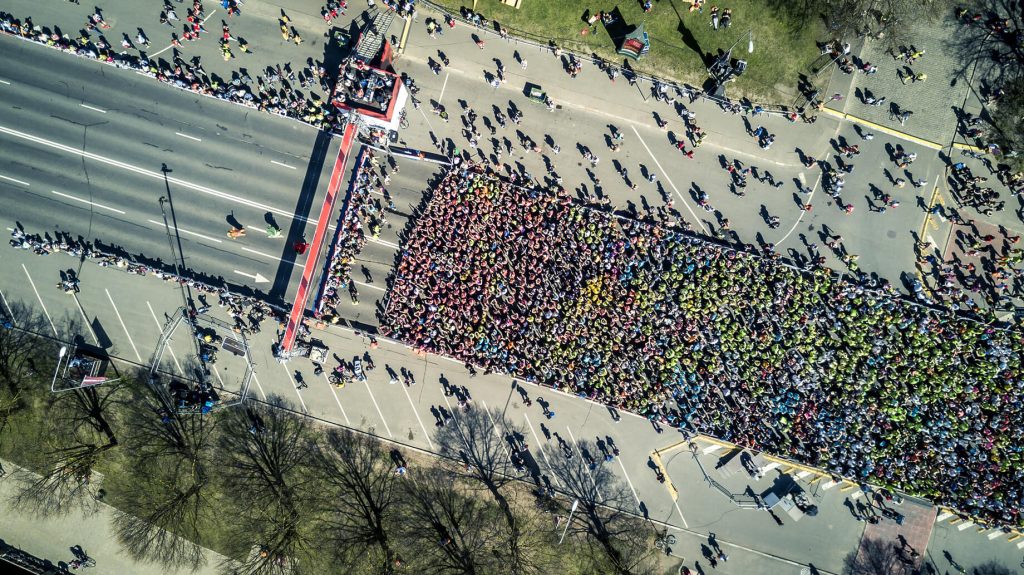 Amazing Aerial Photography
We've all seen pictures of events. Some may seem generic, merely piquing our attention, others can be quite immersive, really giving you an impression of being there. What event photography doesn't traditionally offer is a different perspective.
This is where drone photography can be of great use. Aerial photography has that unique perspective, immediately drawing attention. Perfect for marketing events beforehand, or sharing the success on social media, aerial photography can generate excitement, whilst showcasing that your business doesn't just care about sharing content, it cares about creating an immersive perspective of an event.
Live Streaming
As the digital age continues is boundless journey to optimal user-experience, more and more innovative ways of reaching audiences are created. A sure-fire way to make everyone feel involved in an event is by employing the services of a learned drone service in Dubai to live stream the event.
You can live stream all manner of events and make viewers feel like they're part of the action. From an artistic or musical performance to a corporate event or exciting announcement, using drones to broadcast the event could well make sure that you are the toast of the season – and have everyone talking long after the event has finished.
Immersive Event Videos with an Aerial Filming Company
Anyone who has ever viewed HD video captured by done won't soon forget it. Such is the effectiveness of this medium of visual communication that viewers who have previously borne witness to video images captured by a drone in flight will be able to instantly recognize another one – something that has grown to be all too common in contemporary film-making.
Moreover, drones can be particularly effective when scouting for a location for an event. Sure, aerial photography in Dubai gives viewers a strong impression of a landscape or place, but nothing quite matches aerial videography. Sky Visiosn is the best aerial filming company in the UAE.
Drones can effortlessly capture the square footage of a potential event location. They are also mightily handy when scouting multiple or hard to reach locations. Better still, many drones use LIDAR sensors to create site surveys and both 2D and 3D maps. These geological maps can save you much time and money, depending on the nature of the event you're planning and the locations you're considering.
Visual Shows Filmed From Above
When it comes to entertainment events, drones have been increasingly employed in visual shows. This is most notably clear in times of celebration, such as New Year's Eve or at a special event.
On January 7th in Dubai, an image of His Highness Sheikh Mohammed bin Rashid Al Maktoum, Vice President and Prime Minister of the UAE and Ruler of Dubai appeared in the sky before the image morphed into the words, 'Thank You Sheikh Mohammed', and then a message in Arabic promoting the UAE's Year of Tolerance.'
This spectacular ten-minute display was made popular by drones which appeared illuminated in the night sky to form the image of His Highness Sheikh Mohammed bin Rashid Al Maktoum. It remains to be seen if this drone service in Dubai will become a staple at visual shows across the city-state in the months and years to come, however, given the impression that it made on bystanders, it's hard to imagine that drone-assisted visual shows won't become a mainstay of celebratory events.
Sponsorship Events
When pitching to potential investors, what makes the difference between a good pitch that's sure to grab attention and one that is likely to be forgotten? Just as important as the proposed value of what you're offering is the nature of the pitch itself. How do you make the pitch memorable?
Typically event sponsorship have designated advertising areas, such as banners, posters, flyers or t-shirts. These all promote brand awareness. But, what if the sponsorship for the event could offer something a little different than the norm?
Given that drones catch everyone's eye, it seems that charging a premium to use drones as event sponsorship vehicles could be just the way to really catch prospective attendees eyes. An innovative drone service in Dubai could really bolster the opportunity for you to reach as many people as possible through shrewd event sponsorship.
These are just some of the ways that drones can be employed to make sure that your event is a success. Are you planning an event? If so, it might be worth considering the benefit or employing drones. Click here to contact Sky Vision about your aerial video production needs in the UAE.