The Drone Market Expected to Reach $122 Million By 2023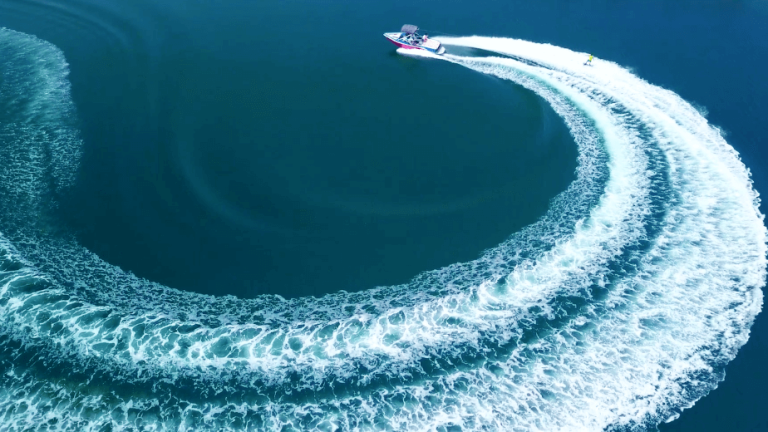 UAE's drone market is booming. According to estimates as recent as July 2018, the stratospheric rise of the commercial drone company Dubai and seemingly never-ending dedication of amateur drone enthusiasts will see the drone market valued at $122 Million by 2023.
Leading authorities in the region have been quick to point out that the evolution of drones in Dubai has hardly come as a great surprise. Retailers offer a variety of models to suit a range of budgets. Regulatory authorities have also provided a straightforward passage for pilots and companies who looking to get licences.
However, arguably the growth of drones in Dubai's skies is primarily due to their potential in enhancing a range of sectors across the city-state.
Drone Industry A Sector Destined to Prosper
TechSci Research believes that the diverse drone services Dubai will see the market climb to a value of $122 Million by 2023. This growth is attributed to the rising demand for military and commercial drones coupled with the proactive involvement of regulatory bodies like the General Civil Aviation Authority (GCAA) and Dubai Civil Aviation Authority (DCAA). Both these bodies have been instrumental in devising the legal infrastructure that has facilitated the use of drones across different sectors.
Not only that, with drone technology advancing all the time, including enhanced endurance limits and technology that facilitates flawless drone photography, to name but a single example, drone services Dubai, and across the UAE, looks set in only increase in the coming years.
A Soaring Global Future
Predicting the next technology set to revolutionise the personal, corporate and social living is a mite tricky. However, there's no reason to assume that drones won't become ubiquitous in all our lives by the year 2023.
It's estimated that in just five short years, the global drone market could generate revenues of $9 Billion, with 15 million units being employed for multiple purposes by the year 2024. Indeed, by 2020 alone, it's estimated that the retain drone consumer market will grow to around $3.3 Billion.
What effect will this have on consumer markets? Potentially, the amount of drone company Dubai, and global, enterprises will account for more than 100,000 jobs – and have a $10 Billion economic impact.
The Real Value of Commercial Drone Technology
The adoption of drone technology reflects our global desire for increased automation, the digitising of internal processes, quality improvement and optimising operational efficiency.
This transcends almost every single sector globally. Providing the right application can be designed, there's little reason why drones won't grow to become one of the single highest contributing factors to our insatiable desire for optimal efficiency across every commercial sector.
As it stands today, sectors that have historically deemed drone services to have zero or a negligible effect on their commercial activities have discovered the benefits of drone technology. From agriculture to public infrastructure, utilities to oil and gas, drone services Dubai have proven to be able to have a significant positive impact on day-to-day operations.
A pioneer in drone technology, the UAE has launched several drone initiatives with applications that have become integral to traffic monitoring surveillance, water and power asset monitoring, litter monitoring and police patrols – and these don't even include how a drone company Dubai, like Sky Vision can bolster your corporate marketing by creating videos and capturing images that are both attention-grabbing and immersive.
Drone video by Sky Vision in the UAE. Click here to get a quote.
More Prevalent Than You Think
Ten years ago, it wasn't uncommon for drone photography in Dubai, and the world over, to be viewed as a frivolous luxury. Today, there are few well-budgeted professional commercial films created without a single drone shot – if any!
Pilots are becoming increasingly skilled in capturing those images and videos that truly make a difference to commercial marketing. That's not even to mention how prevalent drone photography is in entertainment and film-making.
This inflation in popularity has seen the formation of drone regulatory bodies, including the GCAA and DCAA who strictly govern drone import and operation legal requirements and etiquette.
In addition, the cost of buying and owning a drone in the UAE (roughly Dh3,000, climbing to Dh4,500 for a top of the range model) with licencing fees that cost around Dh500, hobbyists and professional drone operators have discovered the affordability of operating drones for personal and commercial activities. Drone services Dubai are also as affordable as the drone photography is inspiring.
It seems clear that the drones are here to stay. The emergence of the market over the last ten years has given way to dedicated enthusiasts and businesses capable of positively affecting a wealth of sectors across Dubai – and the globe.
Indeed, with the great potential that drones have to positively enrich our lives, the question may well be, is the forecasted drone market worth of $122 Million by 2023 a little too conservative?