Join the Revolution in Aerial Photography a DJI Spark from Sky Vision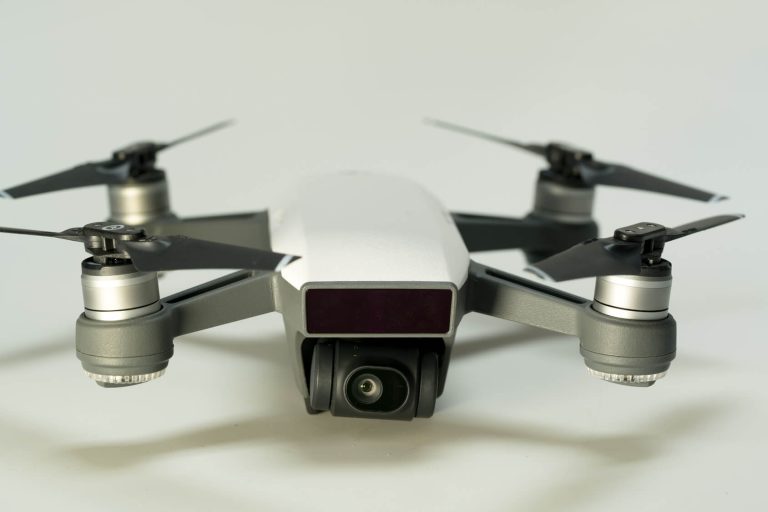 It can be difficult to decide which drone is best-equipped for your purposes. With the market becoming increasingly saturated with drones of all shapes, sizes and designs and the technology continually evolving, consumers can become overwhelmed when considering which drone is right for them.
Well, Sky Vision is here to stick up for the little guy. The DJI Spark may not be the biggest drone on the market, but it does offer significant advantages over its larger brothers. Whether you're looking to capture that perfect indoor selfie or 'dronie' or squeeze into a smaller environment to shoot a video that will leave your friends or colleagues asking, 'how on earth did you shoot that?' the DJI Spark is just the drone for you.
Flight Capabilities
Featuring DJI Spark's signature technologies in a more compact design, the DJI Spark can easily create an immersive experience wherever you opt to take off from. Able to reach speeds of 50 kilometres per hour with its powerful propulsion system, the DJI Spark can quickly jet to and from environments, allowing you to take that photograph or video quickly before swiftly moving on.
With its lightweight and aerodynamic design, the DJI Spark cuts through the air with minimal wind resistance. The gimbal and camera rest flush on the design, significantly improving flight stability.
Not only that but, the DJI's powerful propulsion ensures steady flight, even in strong winds of up to 31mph in Sport Mode. The advanced flight control system is highly intuitive and controlled with just the click of a button making it easy to find and explore those hard to reach places, recording every moment of the excursion.
High Performance Camera
The DJI Spark has a compact, yet powerful camera with a 1/2.3-inch CMOS sensor that enables you to take clear 12-megapixel images and shoot video at 1080p. Light-sensitive and able to capture colours across the full visual spectrum, you can capture and record images with crystal clear clarity.
Enjoy shake-free shots with DJI Spark's 2-axis mechanical gimbal and Ultra-Smooth technology. This will dramatically reduce shake and rolling shutter effect, ensuring that your aerial photography isn't affected when in flight.  
If that's not enough, the DJI Spark camera has a live-streaming functionality. Videos are captured as they happen and can be uploaded to social media. Whether you're looking at adding some personality to your business, or wish to connect with friends and colleagues in real-time, the DJI Spark has you covered.
Share What You Capture with the World
With the DJI Go 4 app, it's never been easier to share images of who you are and what you're about. Download the app to your phone and you can edit and share images and videos with friends or colleagues on social media.
The DJI Go 4 app features automatic editing templates and a wealth of filters. Images and videos can be edited in seconds and posted to social media. Perfect for unique branding and sharing your personality, or the personality of your business, the DJI Spark camera and DJI GO 4 app will make a real difference to your corporate branding.
If all that's not enough, in just a short time, Sky Vision – as the leading Dubai drone company – will be launching the Mavic Pro. Capable of capturing images and videos in 4K resolution, the Mavic Pro is one of the most advanced microdrones ever to hit the market.
Call to action, if required: To discover more about how drone technology can change your business and enrich your life, call us TODAY on: 00971 (0)4 271 2254