Best Drone Video Editing Software in 2020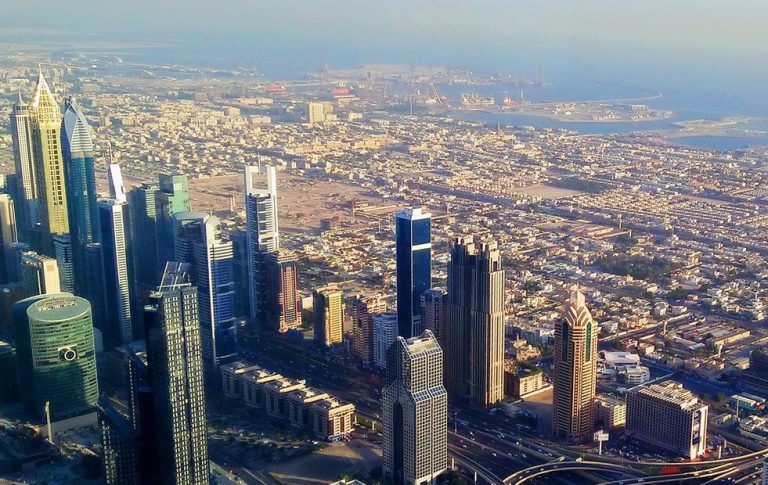 Want to Know the Best Drone Video Editing Software in 2020? Check Out This List
There's a huge difference between the ability of professional drone filming in Dubai, the UAE, or anywhere in the world – and that of an amateur enthusiast. Professional drone companies in Dubai (like Sky Vision) have the experience, acumen, creativity, and vision to produce stellar aerial videos that strike a chord with viewers of all types.
Amateurs, even amateurs who have honed their skills over months or even years may just be considered the top of the podium in their local flying circle, but producing a marketing video, for instance, that soars above all others may be a stretch too far.
However, shooting a video is just one aspect of drone video production. The footage compiled then needs to be edited together to create that all-important immersive experience. So, whether you're looking to hone your video production skills or have aerial footage of the Dubai skyline that only the expertise of the best software will do justice to, here's a list of the best drone video editing software that amateurs and professionals alike should be using.
Windows Movie Maker 6.0 and Windows Live Movie Maker
Windows Movie Maker 6.0 and Windows Live Movie Maker are standalone utility software applications that can be installed on your desktop. Supported by Windows 7, 8, and 9, and Windows Vista, Movie Maker 6.0 and Live Movie Maker is the ideal software to edit video footage, add effects, customize transitions and add customised text and captures for all HD footage.
Moreover, users can add filters to change the aesthetic of the footage and easily share your videos on social media platforms, like YouTube, Vimeo (considered to be ideal for drone videos) or even Flicker and SkyDrive.
Unfortunately, Windows 10 doesn't come with Windows Movie Maker 6.0 or Windows Live Movie Maker. However, don't worry. You can easily download either tool for free and using the software is simple and straightforward.
GoPro Fusion Studio (Windows and Mac)
If you're an avid advocate of GoPro, then you might want to use GoPro Fusion Studio. Lauded for its advanced editing capabilities and ability to add effects, this tool is packed with all the tools that you need to take footage and transform it into professional-quality videos.
Now, it may take a bit of acumen to get the hand of the software (not unlike all the video editing software on our list) but, once you do, rest assured that you'll be able to create videos that will have viewers in awe.
Some of the key features of GoPro Fusion Studio include the ability to easily stitch high-resolution spherical footage, adjust the colour settings to create more contrast or a more vivid impact, customize the audio with 360 surround sound or advanced noise reduction, even sync footage with Adobe Premiere and Adobe After Effects. Whether you've footage from your drone service in Dubai, or any land or cityscape in the world, GoPro Fusion Studio is ideal video editing software to manipulate footage and create something unique.
iMovie (Mac)
Being one of the easiest tools to use, iMovie is a great place to start if you want to experiment with your drone footage. Free to use and built into every Mac, iMovie offers the kind of functionality that will compel novice drone movie makers to take hold of their mouse and let their creativity soar.
Intuitive and featuring simple instructions, it's quick and easy to understand the capabilities of video editing. Apple's website also has instructions to help you along your way and a quick search of YouTube and you'll discover tutorials.
You can edit in 4K without compromising the quality of the footage and better still, you edit your videos on the go using an iPhone or iPad. The software is also available for purchase for anyone that doesn't own a Mac, iPhone or iPad.
Lightworks (Windows, Mac and Linux)
Another potent tool for drone video editing (though one that falls a little more into the professional standard category than the other software on this list) is Lightworks. Able to be installed on Windows, Mac and Linux, Lightworks is, arguably, one of the most flexible software solutions making it a reasonably popular option for video production.
If you're somewhat unsure of whether Lightworks is a better option than, say, Windows Movie Maker, consider this: the software has been used to edit some of the most revered and popular contemporary movies, including Pulp Fiction and Mission Impossible.
The coolest attribute to the software – and one that's likely to appeal to drone hobbyists – is that you can download the software for free, explore its capabilities and then sign-up if you feel that the video editing software offers just what you're looking for.
WeVideo (Online)
A collaborative, web-based platform, WeVideo is a great option for anyone with a passion for making short films or digital marketing agencies that offer video services to clients. What's great about WeVideo is that the shared approach can really help novice enthusiasts to develop their video production skills, whether they live in Dubai, the UAE, the USA, Europe – or anywhere else around the globe.
Users can integrate their Google accounts with the online platform, meaning that diminishing hard drive space is s thing of the past! With an intuitive interface and the ability to save all footage securely and seamlessly on Google Drive, WeVideo is a great platform for business owners.
The platform has five separate price plans to choose from. The individual and business price plans start from as little as $5-$8 a month and there are scalable options that allow users to choose the right price plan for their personal usage.
These are five of the best video editing platforms available today. Each has its own unique value and diverse range of applications. Choosing the best one for you is dependent on your personal feature preference, budget and editing skill. However, one thing that isn't in doubt is that if you need to get hold of proficient video editing software or platforms, you certainly have a range of choice!