What to Ask Drone Companies in UAE Before Using Drones for Any Purpose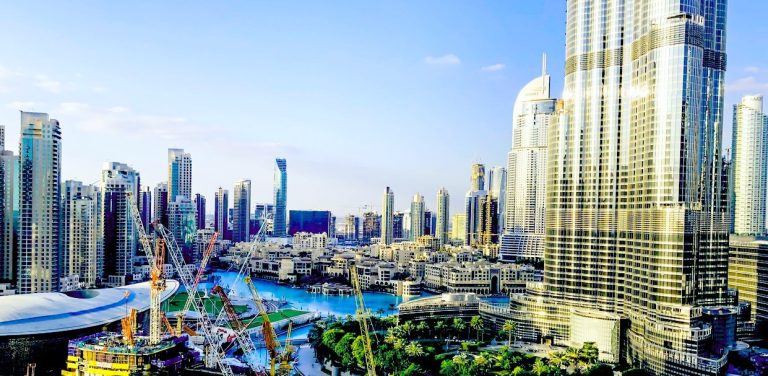 In the commercial landscape, what you want is for any business relationship to feel organic, easy, beneficial, able to seamlessly meet your requirements. This is true regardless of the sector, demographic, or nature of the products or services.
One of the most common causes of professional friction, one that can result in a fundamental breakdown in communication, is when professional goals aren't aligned. Not being forthcoming from the outset of the relationship or a fundamental disconnect in communication are most often the culprit of this.
How to find the best Drone Companies in UAE
Asking questions is an essential part of the client on-boarding process. In a competitive commercial environment, trust and confidence is everything. Without either of these attributes, the seeds of indecisiveness are being sown. This is a slippery slope to professional disagreements, turmoil and, in the worst-case scenarios, a complete breakdown is commercial communication.
So, why are we outlining the obvious? Well, it's paramount for customers of drone companies in UAE to inspire client confidence just as it is of any business. Asking businesses, like the much-lauded Sky Vision, the questions that you want answered should be encouraged. But, what should you ask?
Let's look at the most common and astute questions to ask a drone company before engaging their services. Be sure to read the article to the end – you'll learn of one or more questions that you haven't already thought of.
What Certifications Do You Have?
Now, this may sound like a prerequisite when engaging the services of a business in any sector, but the importance of ascertaining that a drone company has a commercial flying license valid in the UAE is paramount.
It's also worth mentioning that just because a company or individual for that matter has a license to fly drones in the USA or the UK does not automatically mean that they're clear to take to the skies in Dubai or the UAE.
Drone companies must get a No Objection certificate from the DCAA. All drones must be registered with the GCAA. Be sure to check with any Dubai drone companies that they have a GCAA drone registration certificate and that they have special operations permission to fly commercially for specific purposes, including surveillance, media, agriculture, and inspection.
What Services Do You Provide?
Not all drone companies in the UAE provide the same services. Some may specialize in providing aerial photography or videography for media purposes whereas others may have customers that primarily work in the property or construction sectors. Before committing to one drone company make sure that they can expertly provide the service that you're looking for.
Remember too that just because a drone company lists experience one sector or another it doesn't necessarily mean that they have comprehensive experience – it may just be that they've completed a handful of projects for say, media or mapping purposes. The breadth of experience is less important than the specific experience.
Think of it this way. You wouldn't commission a carpenter to design and build you an elegant, bespoke bookcase if they predominantly design and build chairs. Sure, the skills are probably in their wheelhouse but aren't you better choosing someone with the specific experience you require?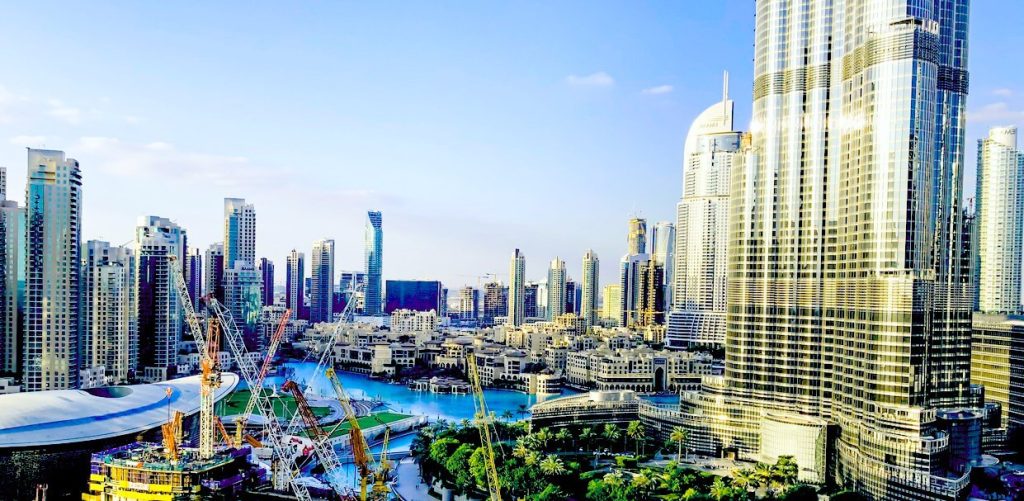 What Insurance Liability Do You Have?
A learned and astute drone company should be able to demonstrate that they carry drone insurance. As outlined by the General Civil Aviation Authority and The Dubai Civil Aviation Authority, drone flights are regulated. In addition to being aware of specific no-fly zones, drone operators must also have insurance coverage.
So, what's covered under drone insurance? Physical loss or damage of UAVs (inclusive of detachable and non-detachable payloads) for instance is one of the most widely cited drone insurance coverage. The insurer will pay for physical damage to the UAV in the event of a crash, collision or if the drone is damaged in transit.
Loss or damage to UAV spares. This insurance coverage accounts for physical theft, loss or damage to spare parts throughout the period of insurance. Damage could occur in their property or when drones in are the custody of another party, or whilst in transit.
Third-party legal liability is also pertinent for drone companies in UAE to have. These sum up who is legally liable to pay compensatory damages for damage to third party persons or property, invasion of privacy or any noise liability.
A responsible drone company in Dubai will be transparent with the insurance that they have. This provides customers with the assurance of their professionalism and prowess whilst allaying any concerns.
What Aerial Photography Equipment Do You Have?
As with technology of any nature, the more cutting-edge the hard or software used, the better the service is likely to be. Would you automatically gravitate to a business that's still using a dial-up online connection or sends all communications in the post and not online? Probably not. The same ethos should be considered when considering hiring a drone company.
Now, we're not saying that you're likely to come across a single business in the digital age that still sends faxes or types letters using a typewriter, but you get the point. The better the equipment, the more likely that your chosen drone company is to deliver stellar results.
Some drone tech to look out for, or ask about, includes any product from the DJI range, from drones to cameras and gimbals. If the company flies a DJI M100 UAV great! Though don't forget, all the DJI range of drones, including the DJI Mavic Air, and Spark are all formidable!
If you're looking to use a drone company for photographic or videography purposes or thermal imaging, make sure to check that the drones they use have stellar cameras. Or, should you need a drone company to provide extension aerial mapping of a large area, say for agricultural purposes, you should probably check how good the drone's battery life is – after all, you may need the drone to stay airborne for a prolonged period.
What Is the Project Timeline?
So, you've decided that the drone company has the right acumen and experience, is insured and has the right equipment to achieve what you need. Is that everything? No, not quite. The last question to ask is, perhaps, the most obvious – how long will the project take?
A learned and experienced drone company in Dubai, like Sky Vision, will be able to provide you with an event schedule of when they project will be completed, along with a quotation for the work. This is all part of providing a valued and transparent service. Any drone company that takes your details, accepts an upfront payment for the work (if requested), and doesn't complete it is not the right company for you.
Reputable drone companies in Dubai should provide you with a definitive and transparent project timeline, or when the project will be initiated and when it will be completed. You may get lucky and get your project started immediately or you may have to wait a short while but, nevertheless, the transparency of the company is what you should be looking for.
Well, that's really it. Five questions that you need to be asking a done company in the UAE before engaging their services. Be sure to remember each, and the answers you're given, and you'll surely be able to find the right company for your purposes!