The New DJI Mavic Mini – Five Reasons Why You Should Buy This Mini Drone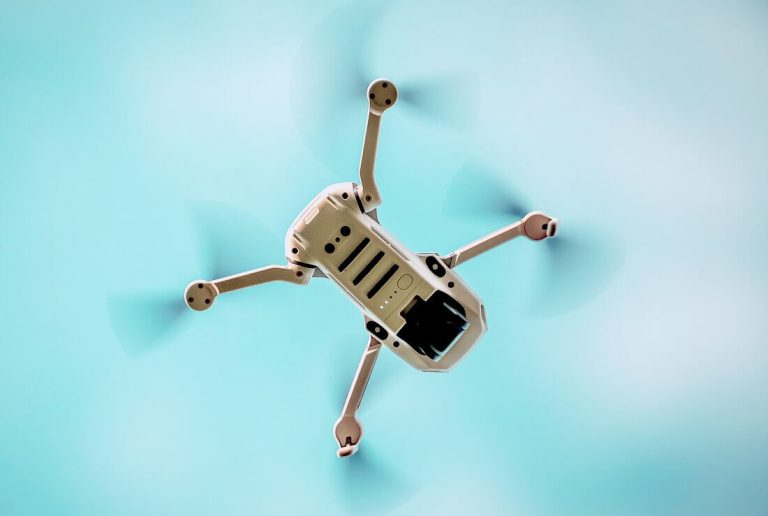 The wait is over. Amateur drone enthusiasts rejoice – the new DJI Mavic Mini has landed and from preliminary looks, it seems to be one of the most exciting new drones in years!
After months of speculation and a ton of leaks, DJI has finally unveiled its new 'everyday Flycam' and whilst it may not be the ideal drone for experienced drone companies in Dubai like Sky Vision who employed technology at the apex of innovation, what the new DJI Mavic Mini promises is to attract a wide market of first-time drone pilots with its compact, easy to use and responsive new mini drone.
Don't be fooled by the affordable price or lightweight design, the new Mavic mini drone packs plenty of smart features into its palm-sized design. It's easy to transport and just have fun with, making it the perfect drone to hone your aerial photography skills and just plain have fun.
So, for anyone who's looking to take up drone piloting, considering putting their hands in the pockets to buy a great starter drone here are five reasons why the DJI Mavic Mini should be at the top of your wish list.
It's a Very Affordable Drone
Let's face it unless you don't mind shelling out a wad of cash when buying your first, or a new drone, the cost will be right up there on your list of priorities when making a purchase. Therefore, consumers will be pleased to discover that the Mavic Mini is very affordable.
Priced at around $450 for a standard unit and a shade under $600 for the combo unit, the Mavic Mini is one drone available in Dubai that certainly won't break the bank to pick up. When you consider that the DJI Mavic Air routinely costs around the $900 mark and it wasn't uncommon to see the now discontinued DJI Mavic Spark priced around $650, it's clear that pilots are getting some serious bang for their buck.
Just because the Mavic Mini has a mini price though, it doesn't mean that the drone skimps on functionality. The drone comes equipped with a 12MP camera that's capable of shooting 2.7K Quad HD videos and has a 3-axis mechanical gimbal that allows for super-smooth footage to be shot with ease.
This Drone Hardly Weighs Anything
The Mavic Mini tips the scales at just 249 grams, making it seriously light. To put that into context, the DJI Mavic Mini is almost as light as the recently released iPhone 11 Pro which weighs 226 grams. So, this drone is just 23 grams heavier than, arguably, some of the most advanced tech in the world today.
With a foldable design, the Mavic Mini can be easily slipped into your pocket or handbag and transported anywhere you want. Take a quick look at the design specifications and you'll notice that the Mavic Mini also features detachable controller sticks which only serve to enhance its portability.
DJI has taken what consumers love about the popular Mavic 2 drones and condensed the tech to fit inside a smaller design. Moreover, with the drone weighing under 250 grams, it does not need to be registered in the UK, the USA, and the UAE.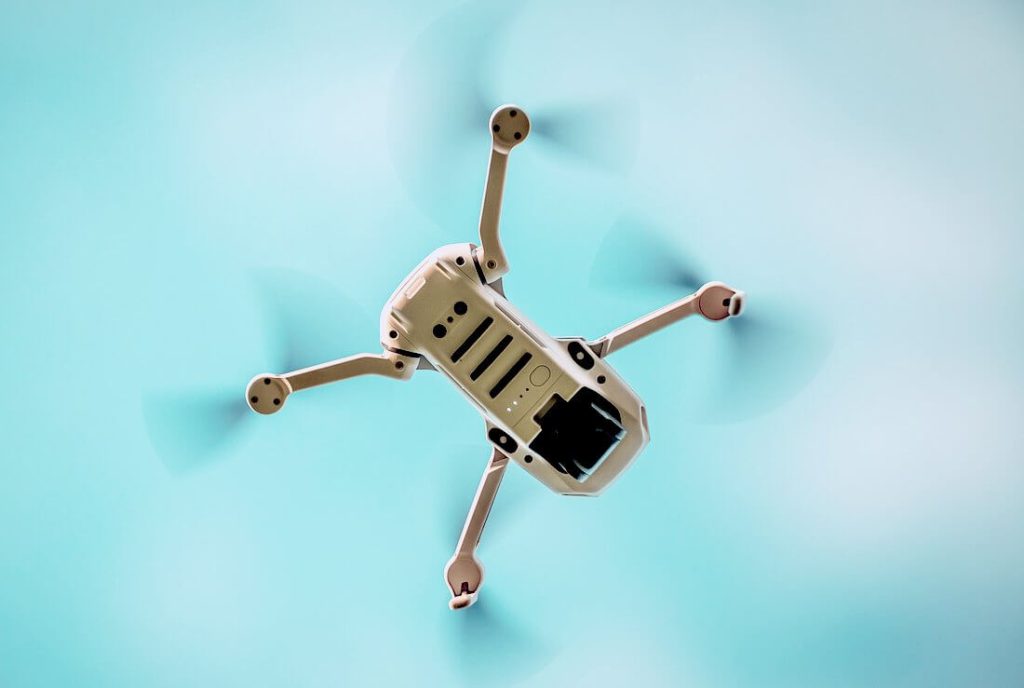 A Mini Drone Which Offers Plenty of Flight Time
One of the most frustrating aspects of learning to fly a drone in Dubai – or anywhere else in the world – is the lack of flight time needed to practice and hone your skills. Despite its diminutive size, the Mavic Mini does not suffer from a downturn in flight duration.
Able to stay airborne for thirty minutes is a seriously impressive flight time for such a small drone, giving novice pilots ample time to practice and hone their skills.
Not aware of just how impressive this is? The DJI Mavic Pro and Zoom have estimated flight duration of 31 minutes whilst the Mavic Air can stay airborne for around 21 minutes. The discontinued DJI Spark had a flight time of just 16 minutes. It's plain that the Mavic Mini offers evolved technology and, arguably, equivalent technology to some of the more expensive drones in the Mavic range.
It's Fun for the Whole Family
One of the best attributes that the DJI Mini can lay claim to is that because it's easy to fly, taking to the skies can be fun for the whole family. The DJI Fly app features fun, easy to follow tutorials that teach novices everything that they need to know about learning to fly.
The app's interface is clever as it only includes the key information needed for drone pilots to get their wings. The tutorials are also more concise and intuitive than other apps which make learning to fly easier. Not only that, the drone features Auto Takeoff and RTH functions which help novice pilots to excel quicker than ever before.
Additionally, the Mavic Mini benefits from a downward sensing system and GPS and offers precision hovering whether you're indoors or outdoors. It does lack hazard sensing tech and the three-way directional environment sensing of the Mavic Air but it's still safe to use and the simplistic operation benefits beginners by not overloading them with initial information, thereby helping them to grasp the basics quickly.
It Has Plenty of Accessories to Choose From
The last reason why you should buy the DJI Mini is that it features plenty of accessories so you can customize the Mavic Mini. From a stylish docking station for charging to the choice of a beige or charcoal mini propeller holder to protect your Dubai drone when in transit, the Mavic Mini comes equipped with a range of customizable options.
Choose the Fly More Combo and you get the drone, remote controller, extra pair of propellers, three-hundred-and-sixty-degree propeller guard, three flight batteries, two-way charging hub, and two USB cables – that's a hell of a lot of equipment for $600!
The drone is also sold with a collection of shell stickers and colorful markers, and there's even a DIY Creative Kit for the less an artistically inclined person who wants to create a completely unique drone! You can also add a snap adapter and smaller accessories, such as LED displays and use the charging base which doubles as a stylish flight display for complete customization.
The new DJI Mavic Mini is primed to take its place as the most sought-after and praised entry-level drone on the market today. It's the only option for anyone looking to get into drone piloting. Don't be surprised when you visit a drone piloting club and find that a fair proportion of your peers at the controls of a DJI Mavic Mini!