Dubai Police Announce Development Partnership with DJI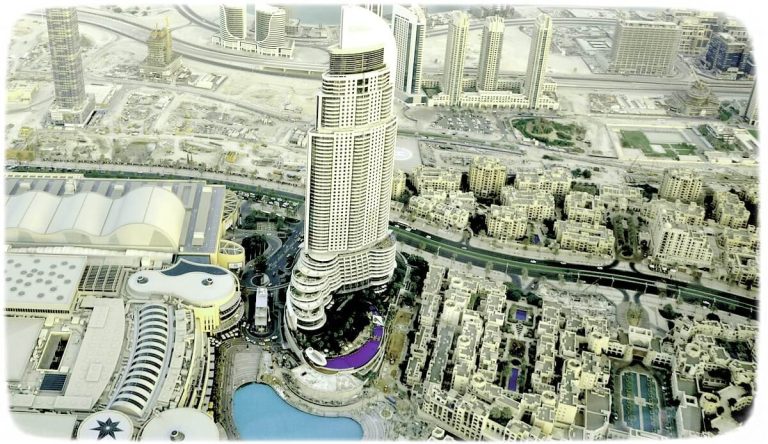 You only need to do a quick Google search to discover that drones are providing vital services to police forces across the globe. Just this month alone, the South China Morning Post has published an article of how traffic police have used drones to provide tactical insight to officers on the ground.
In a story that encapsulates not just technological innovation but how the practical application of the technology is employed to improve public services – and by extension our lives in general – police used drones to alert a scooter rider to the need to put a helmet in for his own safety by saying, "The handsome young lad on the black electric scooter in the dark green clothes and glasses – please put on your helmet!"
The footage of this incident was shared on social media and quickly went viral. In China, traffic drones have been employed to detect traffic offenses for more than a year. This event, recorded in the city of Putian in the Fujian province, is but a single example in one country of the impact drones are having on policing.
The impact of drones not only in China but across the world is vast. No more is this felt than in a city determined to be on the first frontier of technological innovation. We are, of course, talking about Dubai. As one of the top drone companies in the UAE, we have a unique insight into this news.
Drone Policing in Dubai
Arguably, the epitome of drone policing is in Dubai. The city-state has pioneered the use of Dubai drone applications across a range of sectors. From agriculture to construction, marketing to entertainments, drones have revolutionized the way we see the world.
Dubai police forces mainly use drones for traffic monitoring. However, it's not hyperbole to state that any drone application purposes are only limited by our imagination. However, Dubai is determined to deploy drones for multilateral purposes. From thermal imaging for use in security operations to a drone that has been specifically designed to monitor and identify other devices, such applications are already being deployed or on the cusp of becoming a reality.
No more is Dubai's determination to utilize drone technology and spearhead future vocational innovation than with the announcement in late 2018 that drone services in Dubai will adopt aerial police patrols on drone hoverbikes to cruise above traffic. So far, the introduction these hoverbikes is penciled in for next year, however, it remains to be seen if they will be deployed. Considering that Dubai is one of, if not the global hub of technological innovation, don't be surprised to glance upwards to see overhead monitoring.
The Partnership Between Dubai Police and DJI
SZ DJI Technology Co. Ltd, more commonly known as DJI, is the preeminent drone company. Headquartered in Shenzen, Guangdong and with factories around the world, they manufacturer drones, camera gimbals, flight platforms, cameras and camera stabilizers, propulsion systems and flight control systems.
Founded in 2006, over more than a decade, the business has established a premier reputation for innovation, acumen, and finesse. It should, therefore, come as little surprise that Dubai's police should partner with the company to provide stellar Dubai drone safety for all who live in the city-state.
The solution development partnership between DJI and Dubai police outline the collective intent to test and deploy drone technology as a means of assisting the in bolstering public safety protocols across Dubai.
This revolutionary agreement marks the first time that a police agency in the UAE has partnered with a drone company to access new and enhanced training and support to promote safety and security in the UAEs largest city.
Cutting-Edge Equipment
It should come as little surprise that the police drone services in Dubai will be backed by formidable equipment that's at the forefront of DJI's product line. The Mavic 2 Enterprise Dual will be deployed. This drone features thermal imaging cameras that can be used in search operations and has been purpose-built for the public sector.
Moreover, under the agreement, Dubai police will gain access to DJI's formidable hardware and software. In addition to the Mavic 2 Enterprise Dual and the DJI AeroScope drones, DJI will grant law enforcement access to a flight simulator for comprehensive training and a fleet management and mission planning tool.
It's hoped that this will help law enforcement in Dubai gain more value from the life-saving potential of drone technology whilst being able to monitor other devices to help identify and determine the nature of any given security risk.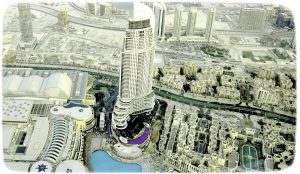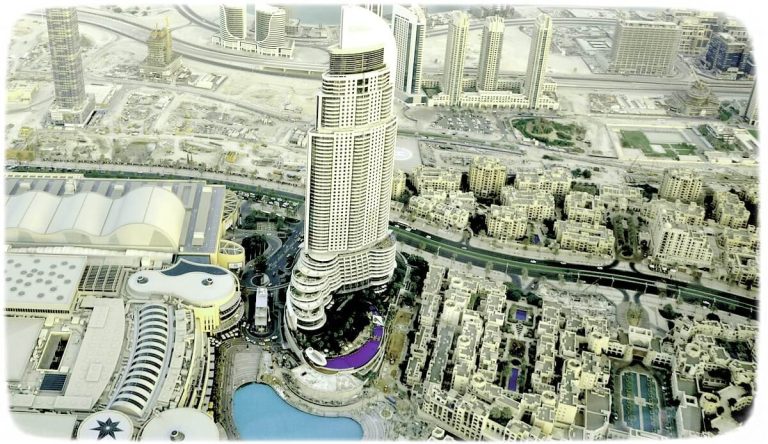 What DJI and Police Spokesmen Have Said
This much-lauded partnership has been clearly endorsed by both DJI and the Dubai police force with both DJI and the police force openly stating the pleasure and intent of this new collaboration.
Maj Gen Abdullah Al Marri, Commander in Chief of Dubai Police stated, 'This partnership is set to boost co-operation, exchange experiences, and share information and knowledge between both sides in the field of unmanned aerial systems.
He goes on to state, 'It reflects the keenness of Dubai Police to bring drones into the different police sectors which helps promote safety and security in the city by utilizing the latest tools and systems.'
Romeo Durscher, Director of Public Safety and Integration at DJI took a more streamlined approach to publicly announcing the partnership, but this was by no means any less impactful. He stated, 'We are pleased to partner with Dubai Police to help them to take advantage of DJIs industry-leading drone technology.'
What's clear is that drone services in Dubai have grown to become a vital component of the city-state's evolving technological ecosystem. This partnership is just the latest example of how drone technology is helping to continually accelerate Dubai as one of, if not, the global city for public-service and technological integration.
With exciting developments being announced all the time, not only in the field of drone application but, across the entire digital sphere, Dubai truly is the city of the future.