Three UAE Instagram Photographers Taking the Art Form to New Heights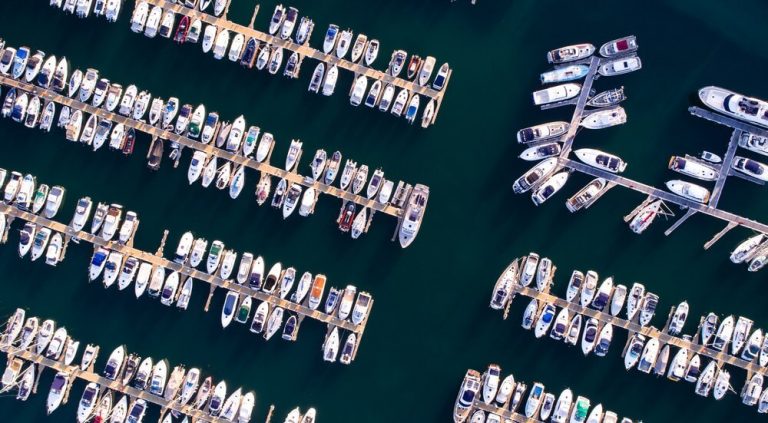 Shutterbugs with a keen photographic eye are using the contrasting UAE landscape to capture truly remarkable images – and thanks to the digital age we live in, anyone around the world can experience what Dubai has to offer.
You only need to browse social media to discover how people in the UAE view and experience life. Generic images are still plentiful on the platform, but occasionally you'll come across a profile that packs a true photographic wallop. Browse the leading image sharing site, Instagram, and you'll soon discover profiles dedicated to seeking out and capturing truly spectacular UAE vistas.
The more you browse Instagram profiles, the more you'll discover the difference between those images that pique interest and those that hold interest. Whilst it's true that several UAE-based Instagram accounts have uploaded Dubai aerial photography that's worthy of a second look, very few truly capture the essence of the city-state in all its splendour.
Interested in learning which Instagram accounts are taking photography to new heights? Check out the following users and be inspired by their creative vision.
Username: @pixelville
Followers: 108K
With an impressive Instagram following, Jumana Jolie is one of the more popular Instagram photographers. Climbing to heights that would make mere mortals' shudder and capturing images at angles that need nerves of steel, Jumana Jolie gives her followers a glimpse of the UAE that they've seldom – if ever seen before.
Her dizzying array of Dubai aerial photography shots are even more impressive when you consider that Jamana freely admits that there is a level of fear when capturing bespoke images from high altitudes.
However, with a background as a photojournalist, having worked for Reuters for seven years, controlling her trepidation and fear is just another aspect of the job for Jumana. The Lebanese Palestinian has ventured across the of the Middle East throughout her career. It is this experience taught Jumana that versatility is paramount.
Moreover, Jumana believes that the secret to capturing spectacular images is determined by practice. With a meticulous ethos and an eye that clearly distinguishes between what you see and what the camera can capture, she is able to offer a perspective that few Instagrammers are able to match.
Photographer: Debbie Fortes
Username: @debbiefortes
Followers: 53K
Debbie consistently demonstrates an acute understanding of photographic composition and solid knowledge of Dubai's skyline. Venturing to the unglamorous parts of Dubai, Debbie creates a distinctive identity to Dubai – one that is lesser-known on a global stage.
The antithesis of what a drone company in Dubai would typically capture, Debbie's street-level images offer a different perspective of the city-state, one that forces those places that one crosses many times, but seldom pays attention to. Old Dubai and Dubai Creek are given centre stage and appear exquisite, thanks to her talent.
Architecture, urban landscapes and minimalism influence her style. Interesting lines, shadows, and structures are featured prominently in her portfolio. Textures and three-dimensional objects are also a big feature of her work, as is how residents of Dubai interact with the landscape.
A photographer of passion, her style was likely forged by her innate artistic curiosity. Born in the Philippines, Debbie bought her first DSLR camera in 2013. What followed was a revelation. With zero professional training, Debbie has managed to develop without being burdened by conflicting influence and as a result, her photographs are a true reflection of her personality.
Photographer: Husain Ujjainwala
Username: @who.sane
Followers: 18K
A relative newcomer to the UAE's Instagram photography scene, Husain Ujjainwala is quickly developing a reputation that's no less prominent than Debbie Fortes or Jumana Jolie. A student of Dubai aerial photography, 24-year old Husain Ujjainwala's images feature dramatic, captivating images of Dubai's skylines, each taken from unusual angles.
Like Debbie Fortes, Husain Ujjainwala has had no professional training and only decided to pursue photographer a mere five years ago. Though he may now shoot images with a DSLR camera, for years Hussain ardently stuck with mobile phone cameras, capturing the type of imagery that was almost indistinguishable from that of a DSLR camera.
His popularity may have been born of Hussain's decision to switch to professional camera equipment. Hussain is candid about his belief that with a great number of photographers shooting Dubai's skylines, editing those images you capture is what will set a good photographer apart from an average one.
A brief glance at Hussain's Instagram feed and you'll immediately notice that his images pay homage to the UAE – a country he believes to be rich in photographic opportunities. Indeed, from cityscapes to deserts that stretch to the horizon, the opportunities for a photographer to capture landmark images are everywhere – something that a progressive drone company in Dubai, like Sky Vision, understands all too well.
Hussain emphasises the importance of lighting and the varied effect that it has on shot composition. Preferring to shoot at sunrise and sunset, he's able to capture the UAE at the dawning of a new day and as dusk descends, creating an ambiance that's difficult – if not impossible – to replicate.
Thanks to technology, Instagrammers and a professional drone company in Dubai are elevating photography to new heights. With innovation evolving all the time, it's exciting to think what the future may hold and how our perception of the UAE – and the world – will change thanks to photographers and their equipment.