Drones Play a Key Role in Dubai's Smart City Security Vision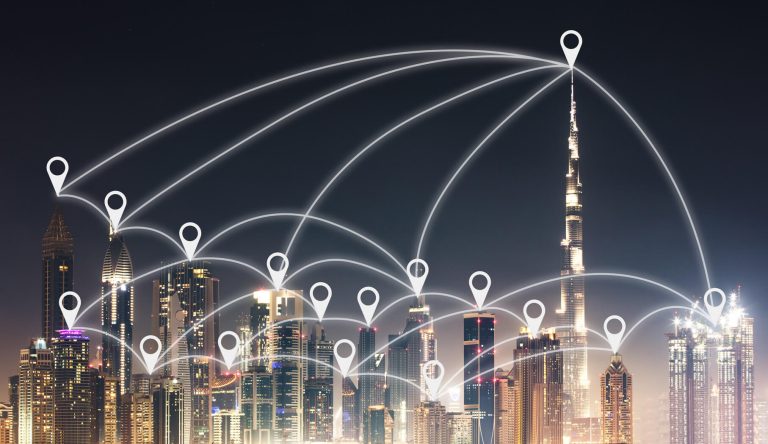 The growing digitization and overall progressive nature across the UAE and the Middle East have led to an increased demand for cutting-edge security solutions. This has been no more evident than over the last decade, a period that has experienced exponential growth in technological innovation.
Indeed, there is no area of life, not just in Dubai and the UAE but, throughout the globe, that hasn't been touched by the relentless march of technology. You only need to consider how globally connected we all are – and how much technology has become intrinsic to all our lives.
Consider this: the mighty search engine, Google was founded in 1998. Facebook, arguably the most influential social media platform, was founded in 2004. We now have the world at our fingertips – and Google and Facebook are just the most mainstream examples of technological innovation and its impact on our lives.
There isn't a single commercial sector today that can't reap the benefits of technological innovation – and the security sector is no different. When you consider the determination to adopt the Internet of Things (IoT) (an interconnected online network of computing devices embedded in everyday objects, allowing for the sending and receiving of data) and, of course, artificial intelligence, the future is bright – and we haven't even begun to discuss how drone companies in Dubai, working with the relevant authorities, can bolster the safety of citizens.
The Intersec Trade Fair
The world's leading security, safety, and fire protection fair, Intersec is where business, technology, and innovations come together. The influence the Intersec trade has on commercial ingenuity and technological commercial forecasting across the Middle East, Africa, and the Indian subcontinent cannot be overstated.
Need evidence? The 21st Intersec fair, held in 2019, hosted a record-breaking 34,800 visitors from 135 countries were attracted by the 1200 exhibitors showcasing their products and services. Inaugurated by Sheikh Mohammed bin Rashid Al Maktoum From information security to perimeter and physical security products, including those showcases by leading drone companies in UAE, the Intersec trade is viewed as an event that highlights the pinnacle of Dubai's smart city security vision.
The Backbone of Dubai's Smart City Vision
Trade show director, Andreas Rex, commented that the security sector has grown to become the backbone of Dubai's Smart City Vision. Dubai's ambition of being the best city to live in the world, now and in the future, is clear – and the commitment to adopt smart city technologies and security is playing an increasingly important role in Dubai's ethos.
He continued by stating that both households in Dubai and commercial enterprises are continually open to adopting smart living technologies to not only keep citizens safe but save on costs and amplify overall efficiency.
In addition to tightening restrictions on drone piloting, especially in Dubai aerospace, drones are increasingly being deployed to safeguard citizens. Drones can be piloted to complete aerial mapping of an area and deliver urgent medical equipment to those in need of medical attention.
Drone companies in Dubai have already been deployed in coordinated operations to deliver efficient monitoring of environmental sites. Aerial mapping and coordinated operations are just two examples of how drones are destined to play a key role in Dubai's smart city security vision.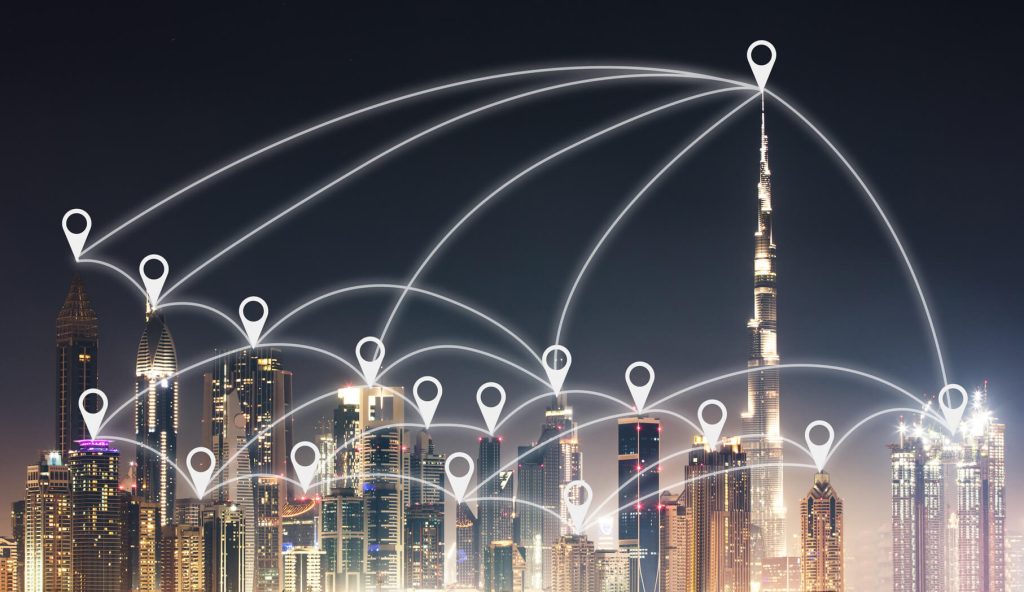 The Collaboration between Government and Commercial Enterprise to Ensure an Exciting, Smart Future
The Dubai government, and governments across the GCC region are taking a lead role in ensuring that infrastructure, buildings, borders, and societies are safe and secure. Indeed, the GCC region continues to lead the way as an early adopter of smarter, integrated and innovative solutions across both the private and public sectors.
Indeed, from banking, aviation, and education to retail, hospitality, and healthcare – even construction and energy, the adoption of smart technologies, like those that are provided by some of the leading drone companies in UAE, are having an influential effect on day-to-day lives.
The commitment the UAE has made to enhance the lives of citizens through smart technology is distinctly clear – and looks set to be amplified in the coming years. According to analysts, the Middle East market drone technology market, combined with the markets for perimeter security, commercial and information security and fire protection is set to swell from $14.5 billion to $31 billion by the year 2024 – an annual growth rate of 13.5%.
This forecast was most aptly highlighted by Martin Gren, co-founder of Axis Communications – the global market leader in the network camera and video encoder markets, which employs more than 2,800 people across 50 countries.
Mr Gren stated, 'we see security needs increasing (in the future) as new applications are enabled by new and complementing technologies.' He added that while AI has shown tremendous improvements over the last few years, it's still at an early stage.
He concluded by saying that the UAE has shown a scale and willingness to invest (in security technologies) that's much stronger than most countries and that this has given the region a modern, upgraded network of smart intelligent systems that are quite unique.
It's clear that the GCC region, and drone companies in Dubai in particular, are at the forefront of a revolution in safety and security technologies. This dedicated to keeping citizens safe, secure, and happy, can only be commended.