Four Ways that Drones are Transforming Life in Dubai for the Better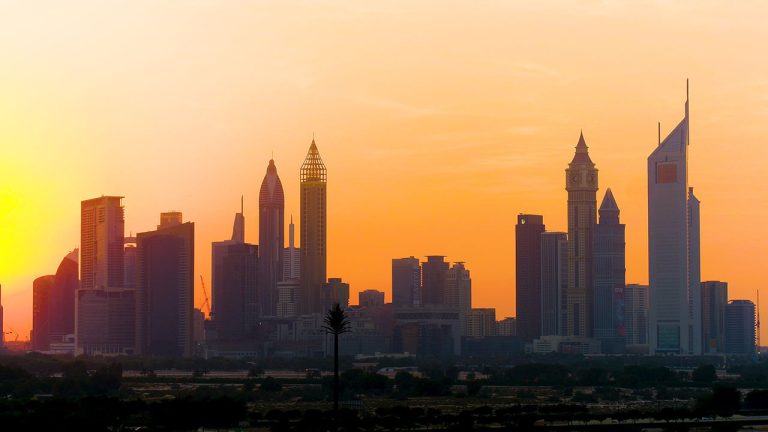 Dubai has a deservedly gained a reputation as the pioneer in technology and innovation; a place where theoretical technology becomes reality, where if you dare to dream it, it can be designed and built.

Often called the 'Future City' and home to the Dubai Future Accelerators, a programme that invites the world's leading innovators to help to develop concepts that will spearhead future design and technology, Dubai is the one place in the world where you can catch a glimpse of the future.
It should come as no surprise that Dubai is the global leader in drone technology. As one of the most exciting technological innovations, drones can change the way we view – and interact with the world around us. You may already be aware of UAVs military application and the joy of being a hobbyist, but drones have the vast potential to impact our daily lives. Here's just three of the ways that drones are transforming Dubai.
Monitoring Infrastructure
The Dubai Electricity and Water Authority (DEWA) has deployed drones to monitor a wealth of infrastructure installations. Used to detect power line insulation, detect oil spills and monitor water and power stations, drones can navigate areas that otherwise would have been nigh on impossible to reach or penetrate.
Equipped with state-of-the-art HD cameras, GPS sensors with night vision and laser technologies, drones are capable of measuring pressure, height, magnetic fields and complete ultrasound scanning, making them vital in identifying ongoing issues and ensuring that environments are safe.
Saeed Mohammed Al Tayer, MD and CEO of DEWA, stands firmly in his belief that drone photography in Dubai allows the DEWA to limit risks and cut costs, providing fundamental information to make accurate and informed decisions.
Police Patrol
Even though Dubai has one of the most effective police departments in the UK, complete with technology that puts other police departments around the globe to shame, Dubai employs drones in the fight against crime.
Drone photography in Dubai employed to monitor traffic and provide live data on areas synonymous with consistent accidents and routine congestion. This helps the police to co-ordinate their response when an incident occurs and improves the accuracy of information provided to public motorists.
Not only that but it's hoped that soon each department of the Dubai Police will have access to drone technology to help them monitor large groups of people at outdoor events, festivals and concerts in the hope of deterring crimes before they take place. Perpetrators will also be easily identified and tracked which will aid police in their investigations, reducing the time and manpower needed to track a suspect.
Catching Litterers
As one of the most exquisitely beautiful cities in the world, Dubai's urban architecture is simply
astonishing. The government is determined to make sure that the city streets do not mire the architecture.
As stated by Local Order 11 of the 2003 Public Cleanliness in the Emirate of Dubai, improper waste disposal and littering is a criminal offence in Dubai and results in fines of between Dh200 and Dh5000.
By the start of August 2017, more than 1,800 Dubai residents had incurred littering fines. How did Dubai catch so many perpetrators? Dubai's Waste Management Department now employs drones across beaches and landfill sites to identify those guilty of besmirching the landscape.
Capturing Dubai in all Its Glory
Dubai is a beautiful city – one that should be captured in all its glory. Drones equipped with HD cameras make it possible for photographers and videographers to capture a panoramic view of the city that would otherwise be impossible.
A pioneering corporate video photography company in Dubai can use drones to reach new heights of awe-inspiring marketing to help businesses effectively promote themselves through striking images of the cityscape.
Best of all, drones can capture scenic cityscapes anytime from dusk till dawn. When the sun goes down, Dubai takes on a whole other aesthetic. If you thought that Dubai was beautiful in the daylight, just wait until dusk. These HD videos capture vivid lights set against a backdrop of the night sky to create an awe-inspiring video that will intrigue and inspire – the core of effective promotional marketing.