Dubai Drone Delivery Service Flies from the Impossible to the Entirely Possible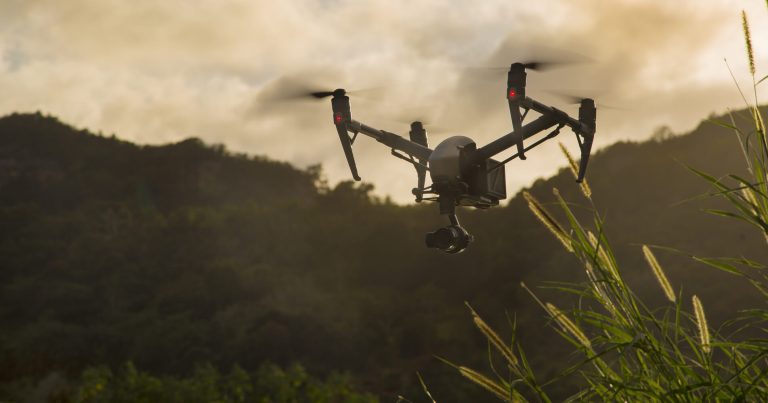 The future of delivery services in Dubai isn't merely on the horizon – it has arrived. The start of November 2017, heralded the strongest sign yet that Dubai's delivery services are ready to take to the skies by enabling every resident to dispatch and receive goods using drone technology.
With that in mind, Fetchr, Eniverse Technologies and Skycart have officially partnered to develop the very first autonomous drone delivery service in the Middle East. An exciting development that promises drone courier services to move out of the realms of dreams and into our daily reality.
This innovative partnership sees Fetchr, a technology-driven courier service, Eniverse a leading Dubai-based company focused on drone delivery and Skycart, a start-up company created for the sole purpose of facilitating swift and seamless drone deliveries, working together to change Dubai's skyline forever.
State-of-the-Art Technology
Dubai has long been the world leader in drone technology. This latest partnership is further evidence that the city-state is unrelenting in its dedication to improving the lives of its residents through making the seemingly impossible, possible.
With Fetchr now able to further leverage its geolocation state-of-the-art technology, Dubai residents will now benefit from seamless courier delivery services via a completely autonomous channel. This represents a significant milestone for both Fetchr and Dubai drone services.
Idriss Al Rifai, CEO and Founder of Fetchr said, 'At its core Fetchr is a technology company. This partnership represents a significant milestone towards achieving our vision of enabling all deliveries through technology and disrupting the last mile of the delivery industry.'
It's agreed that the state-of-the-art technology that these Dubai drones use will help couriers to deliver an exceptional standard of service to customers – even those who are on the go. Indeed, autonomous drones can make deliveries in less than 30 minutes, 24-hours a day.
The Civil Aviation Authority
It's no secret that the Civil Aviation Authority in Dubai has spent much of 2017 looking at drone safety after the incursion of several drones at Dubai International Airport in 2016. This research has seen the legal regulations on drone ownership tighten, with aerial photography in Dubai only be legally permitted by those who hold a relevant permit and have completed a training course.
This latest innovation in drone technology will only serve to intensify restrictions. With Dubai drone courier services set to soar into the lives of the people of Dubai sooner than we all may think, businesses pioneering the technology like Sky Vision and Fetchr are committed to ensuring optimal levels of safety.
The collaboration between Dubai's Civil Aviation Authority and leading drone technology providers is at the forefront of all decision-making and is paramount to ensuring that Dubai is at the forefront of global innovation and implementation of advanced aerial technologies.
Mohammed Johmani, Founder and CEO of Eniverse Technologies commented on how significant this new partnership is and the potential of drones to drastically impact the lives of the people of Dubai by saying that he envisions 'great future growth potential.'
What cannot be denied is that this partnership is a game-changer within the e-commerce market. Dramatically reducing the delivery time between purchase and door-to-door delivery, the days of people waiting for days on end for their delivery to arrive are about to the resigned to the annals of history.
 To find out how Sky Vision aerial photography Dubai can help you to add an eye-catching extra dimension to your corporate marketing campaign, call us TODAY.