Take a Drone in Dubai to the Skies from the Earliest Age: Dubai Schools to Offer Flying Lessons for Students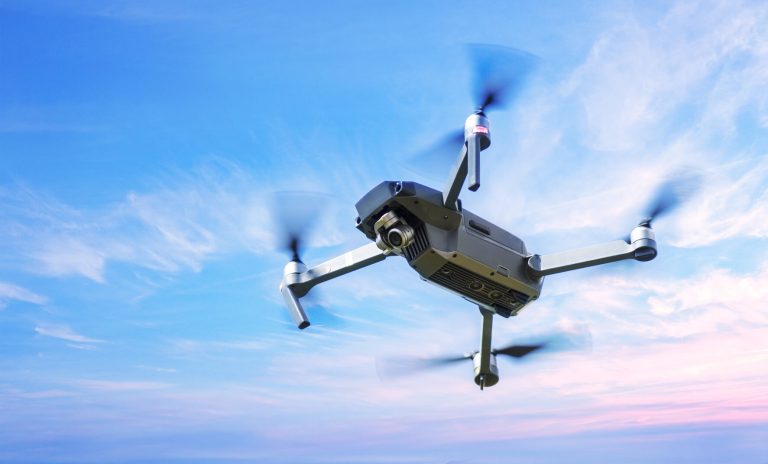 In a time when globalisation is the buzz word of many ambitious political and corporate agendas, many cities the world over are looking to establish their identities by being bold and daring – offering citizens living experiences that few can match anywhere else around the globe.
San Francisco, USA, has long staked its claim as the tech capital of the world. Facebook, Google, YouTube, Twitter and Pinterest are just some of the global brands with headquarters in San Francisco. It seems that innovation and ingenuity is born in San Fran.
But, before you close the book, thinking that San Fran is where ideas that change lives are born, consider this: Dubai is recognised as 'the city of the future.' And for good reason. Nowhere else in the world will you find a place where technological dreams become reality, where ambition is fostered from an early age, and where a city alone can seek trade with the world at large. The emergence of Dubai drones is a prime example of this.
School's to Encourage Children to Learn the Value of Dubai Drones
In late December 2017, it was announced that schools in Dubai are to start drone flying lessons to pupils. Determined to educate citizens of drone safety from the earliest age, the programme will tech students how to fly a drone using the new Drones Education Programme.
Initially, the programme will be integrated at two general education schools, with primary school age pupils eligible to take lessons. The Dubai Civil Aviation Authority (DCAA) hopes that the success of the programme will result in a city-state initiative that expands to all schools across the Emirates.
Which Schools Have Been Selected?
Whilst countless schools across Dubai will, no doubt, be interested in participating in the programme, the first selected schools that will trial Dubai drones flying lessons are GEMS Dubai American Academy and Jumeriah College.
Michael Gernon, Senior Vice President and Global Head of Innovation, Research and Development at GEMS Education said, 'There is a current and future need to train, not only drone pilots, but experts and engineers.
He goes on to say, 'Bringing a new perspective into academics and learning, incorporating drones within education helps to motivate students to put their curiosity to good use, as well as providing a rich educational experience. The programme will help students to develop important cross-curricular skills, problem-solving abilities and analytical thinking in real world scenarios.'
The Programme Offers So Much More than Learning How to Capture Aerial Photography of Dubai
It's true that one of the primary uses for Dubai drones presently is to capture aerial photography of the iconic city, but educating young people of how to pilot drones is essential when you consider the evolving uses and capabilities of drones.
The course curriculum will make sure that participators gain a thorough understanding of the theory and practicalities of drone piloting – and not just how to capture sublime aerial photography of Dubai. The programme will include both simulator training and flight training, and a theoretical approach that includes flight theory and safety regulations when flying drones.
The Exciting Part
Once schools have implemented the programme, and once the DCAA is satisfied that drone theory, safety and flight legalities have been fully understood, schools will be invited to take part in a racing league where pilots can take flight, challenging fellow students to a race!
At present, the minimum age that someone can attain a drone permit in Dubai is sixteen. However, once the programme is initiated, an educational permit will be introduced, allowing students to hone their skills, use facilities at specific times and race each other until their hearts are content, providing a commercially qualified pilot is present!
In terms of technology, innovation and practical application, Dubai drones are leading the way globally. In educating pilots from a young age, Dubai is training a whole new generation of pilots that can use their skills in commercial application to enrich the city-state for years to come.