The DJI Mavic Pro Platinum Has Landed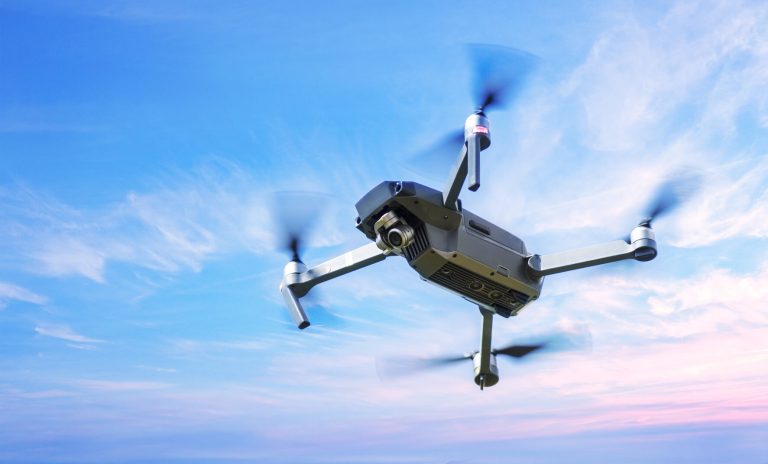 As one of the most recognised drone manufacturers, drone enthusiasts await with bated breath at the thought of a new, more advanced drone hitting the market. Hot on the heels of last years' Mavic Pro, DJI have launched an upgraded version, the Mavic Pro Platinum.
Featuring the same compact design as its predecessor, the Mavic Pro Platinum is yet another example of the DJI's continued commitment to developing drones that excite both businesses and hobbyists alike. Conquering the market in terms of features, design, portability and flying experience, DJI's drones are quickly becoming a staple in Dubai's skies.
Capture Dubai Like Never Seen Before
DJI has spoiled drone enthusiasts over the last few years by continually developing drones perfect for drone photography in Dubai. With its smaller and aerodynamic design, the DJI Spark can cut through the air with minimal wind resistance and is equipped with a 1/2.3-inch CMOS sensor enabling clear and crisp 12-megapixel imagery, not to mention 1080p video.
The DJI Mavic Pro Platinum features the same 12-megapixel camera and 4K video recording capability. Corporate aerial photography can be captured with ease, making DJI drones the number one choice for any business that really wants to create something special with their corporate photography.
Dubai's glorious urban architecture can be easily captured from unique angles for images that truly say something about who you are, and the city-state of Dubai.
Gliding Through the Air in Virtual Silence
The Mavic Pro Platinum is 60% quieter than its predecessor, the Mavic Pro. Now, hardly ear-splitting to be begin with, the Mavic Pro Platinum is one of the quietest drones ever developed. When hovering by your side, you'll no doubt hear the whirl of the rotas, put you'll hardly have to place noise cancelling headphones over your ears!
Longer Battery Life
Perhaps the most notable feature of the Mavic Pro Platinum is its longer battery life. Not only can the drone be operated from up to 4 miles away, but it will remain airborne for longer than ever before. With the addition of a more advanced battery, flight time is increased by more than 11% over the Mavic Pro.
The Mavic Pro Platinum's battery life affords you much more time find that exquisite picture – one that says so much more than a thousand words about your business, and about Dubai. This is ideal for aerial photography in Dubai. Such an awe-inspiring skyline deserves to be captured in all its glory. The more time that you can explore, capture and record, the more chance you have of capturing truly remarkable images and tell the story of you flight, who you are, or your business.  
Sky Vision are licenced drone operators. We can help your business to take flight with stunning imagery using the latest in drone technology. In a short time, we'll be launching the Mavic Pro Platinum into Dubai's skies. Be the first to take advantage!
Call to action, if required: To discover more about how drone technology can help your business soar above the competition, call us TODAY on: (INSERT CONTACT DETAILS.)