How to Choose the Best Drone Company for Commercial Applications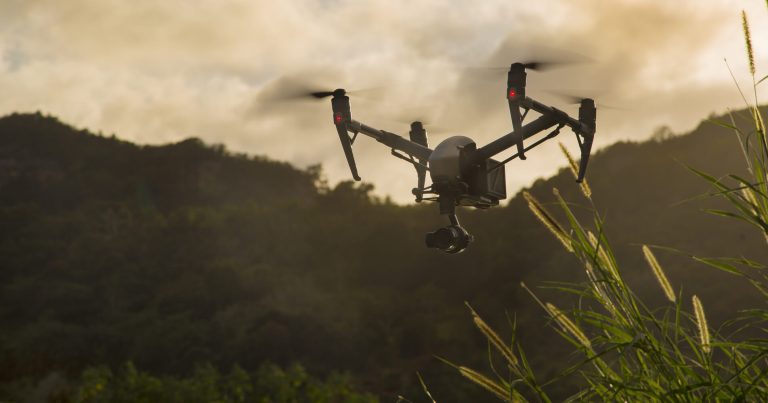 Drone technology has advanced exponentially over the last few years, and with their vast application potential and affordability, when compared to competing services, it's not hard to see why.   
It should come as no surprise then that businesses across Dubai have already invested heavily in drone technology and will continue to do so in the coming years. Choosing the right drone is crucial when investing in UAV technology for commercial purposes.
Today, with a wealth of businesses and established brands entering the drone market, it can be difficult to distinguish which company has the right attributes for your commercial purposes. The following attributes demonstrate what a drone company in Dubai should offer its customers.
Cutting-Edge Equipment
Let's get the most important consideration out of the way first. As with any new technology, initial proficiency levels can vary. Sometimes the cheapest option isn't necessarily the best option. A good financial investment is one that comes with an assurance – and the best assurance consumer assurances are those that guarantee quality.
Cutting-edge drone equipment may come at a premium price, but it provides you valuable quality assurance. The importance of image quality cannot be overstated, after all what's the point in investing in drones to capture Dubai aerial videography if images captured are blurry and sound muffled?
All Sky Vision's drones are equipped with full HD cameras. Not only can we capture videos and images in what were once inaccessible locations, but each HD image and video is of clearest resolution. Images aren't adversely affected by flight conditions – meaning that they are leaps and bounds ahead of those captured by a glider or helicopter.
Safety
The rise of UAVs has raised questions about airborne and aviation safety. The UK alone has introduced an online resource, Dronesafe.uk to provide drone users with all the information they need to safely and legally fly drones.
In Dubai, drone safety is given the highest priority. A Sky Commander tracking device must be attached to any drone cleared to fly in approved zones. This device records the area, height and speed of flight. Once registered, Sky Commander checks for and records for offences, transferring relevant information to the Dubai Civil Aviation Authority. In the case of an alert, Dubai aviation officials can contact the operator and advise that the flight will need to be terminated.
In legislation outlined by the Dubai government in April 2017, both commercial customers and drone hobbyists will not be able to purchase drones without first completing a training course. All Sky Vision employees are fully VCA-certified, having successfully undertaken and passed an unmanned aircraft qualification drone course. This assures you that we have the expertise to pilot drones in Dubai.
In addition, Sky Vision is a registered BNUC-s Class I operator. Our strict safety protocols are matched only by our dedication to safe, responsible and successful operations.
Cost-Effective
Given that drones are a new and emerging market, it is not uncommon to see the cost of UAV services varying wildly. However, as any shrewd business understands, whether undertaking surveillance or sourcing equipment such as LED touchscreens for optimal display, it's paramount for all services offered to be cost-effective – catering to all budgets.
Sky Vision's services are some of the most competitive in the market. We believe in promoting value to our customers, and this is reflected in our cost-effective service. Regardless of the nature of your requirement, you'll find Sky Vision highly-competitive.
Resources:
https://www.thenational.ae/uae/uae-drone-users-must-register-themselves-and-their-device-under-strict-new-rules-1.56533